By Anshul Tewari:
The big story of the day came as LK Advani, the patriarch of BJP, filed in his resignation to the party chief Rajnath Singh. His resignation, in many ways, reminds me of the last moments of Shri Atal Bihari Vajpayee in BJP. After enough speculations of BJP being a crooked party from within, with high levels of internal politics, LK Advani's resignation letter is the biggest proof of what the situation really is.
"All my life I have found working for the Jana Sangh and the BJP a matter of great pride and endless satisfaction for myself. For some time I have been finding it difficult to reconcile either with the current functioning of the party, or the direction in which it is going.", wrote an agitated Advani, sounding extremely disturbed with the way his party had been working in the recent past.
Advani's letter showcases how the party has lost focus from the country, and is now more concerned about the personal agendas of the politicians within the party. His letter is a sign of the turmoil that the party is undergoing, and the clear division that exists within the same – as he writes, "I no longer have the feeling that this is the same idealistic party created by Dr Mookerji, Pandit Deendayalji, Nanaji and Vajpayeeji, whose sole concern was the country and its people."
Throughout, I am reminded of the strong speeches that Mr. Vajpayee used to deliver in the parliament, unlike the party workers now whose sole aim is to disrupt the functioning of the parliament in all possible ways. LK Advani seems to have now realized that the party needs its ideals in place, and is probably dominated by members who come with a personal agenda, which is not people driven.
No matter who leads the election campaign, can we really trust a party with internal politics, turmoil and mess – to run the country better?
Read the full text of LK Advani's letter below: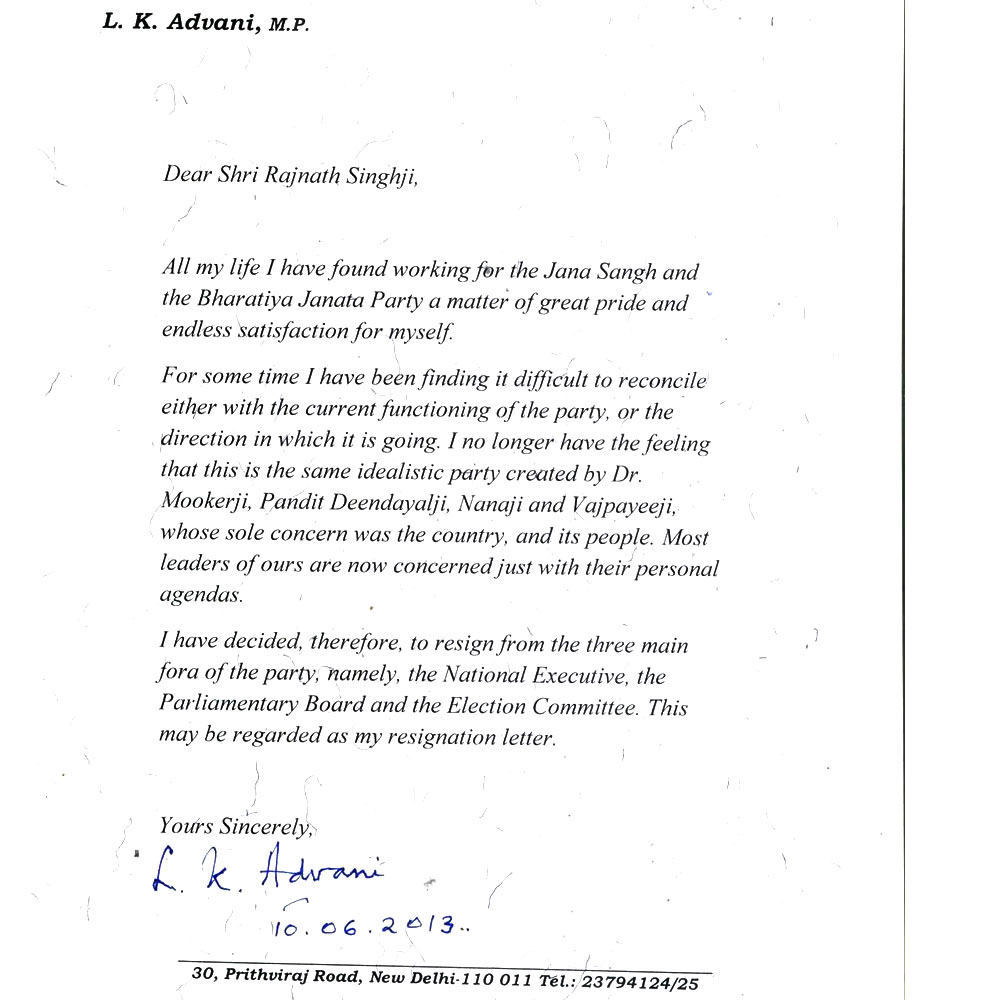 Youth Ki Awaaz is an open platform where anybody can publish. This post does not necessarily represent the platform's views and opinions.