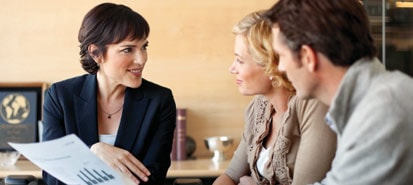 We all have experienced the strain of being trapped off-guard, and we are familiar with the satisfaction only comes on being prepared and staying ahead of your game. Working with the financial advisor helps you to stay ahead with your financial objectives.
Irrespective of your age or income, here at Financegab, we have listed down five reasons as to why you might needa financial advisor.
Achieving financial independence
A financial advisor not only helps you with a financial plan and sets you on your way to achieve financial independence. A financial advisor is your lifetime financial partner. They can offer unbiased advice, education and continuing guidance as you face new opportunities and challenges.
Investment Advice
 Unless you have a deep understanding of the stock market and financial instruments, seeking assistance of a financial adviser could be a great help. The financial advisor would teach how and where to invest and would make the most of the money you have on hand. With various global variables moving the stock market and investment opportunities, it's advisable to let the experience and knowledge of the financial advisor to pilot your financial goals.
Ensuring continuity of Financial Plan
 There's often one person in each household who take cares of the bills, renewing the insurance plans, and handling all the financial plans. But what could happen if that person passes away suddenly? Is the family of such person prepared? Would his/her spouse or the loved ones know about all the financial arrangements done by the deceased?
Oftentimes, the financial lead of a household is concerned that the financial planning that he/she doeswould fall apart if something happens to him/her because the others in the familyaren't up to speed on such things. Consequently, such heads of the households would want to think ofseeking the help of a financial advisor whowould be there for others in his/herfamily and help them in ensuring their financial security.
Hence, a financial advisor does not serve only you; theyhelp your entire family and also your next generation. In case of any financial setback strike, your financial advisor can assist your family in picking up the pieces and take proper next steps for keeping their financial security in order.
Saves your valuable Time
How many timeshave you looked at the stock market? When was the last time that you went through the recent tax amendments? Managing the finances and investments is a full-time job. Strategies, trends, and legislation are dynamic and keep changing, and it's difficult to keep on speed with it. It is the part of the financial advisor's profession to stay up-to-date on insurance companies, investment vehicles, retirement plan strategies and tax laws. They use their knowledge, experience, and training to recommend options which align with your specific circumstances, requirements, and goals.
Retirement Planning
Even if you are ready for your retirement with the property, liquid assets, investments, etc., the financial advisor would help you plan for the economic horizon and taxes. They would advise on how you can avoid penalty or taxes for drawing you're your retirement accounts too soon or too late. They would also help you in determining a plan for your retirement and the life-style you want to lead. Furthermore, they play a fundamental role in safeguarding investors from falling a victim to frauds.
Finally
The first step to work with any financial advisor is a consultation. You would wish to work with a financial advisor who you trust, who you are comfortable with, and who you could see yourself working with for years to come. You can find more about benefits of having a financial adviser at your side with Financegab, personal finance blog in India.
Youth Ki Awaaz is an open platform where anybody can publish. This post does not necessarily represent the platform's views and opinions.