By Your Friendly Neighbourhood Feminist:
Hello, folks. This is me reporting for duty. As the new year is upon us let's start 2019 with a clean slate, and other such clichés. Let's try and reach a healthy space about feminism. I mean, I'm just a feminist standing in front of the internet, asking it to address the communication gap between the true meaning of Feminism and its misinterpretation. How? With these new year resolutions:
Resolution #1: I will be a know-it-all before acting like a know-it-all.
Promise yourself that this year you will try and understand feminism a little better before passing any judgement on it. Whether your opinion is for or against, it should always be well-informed. This might also prove to be an exercise in patience, but god knows we all need it in these times.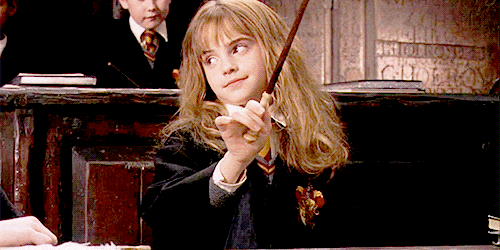 Resolution #2: I will not mistake feminism for male-bashing.
Welcome to I-Don't-Believe-In-Feminism-I-Believe-In-Equality Anonymous. We need to talk. Because what you're saying is basically the same as "I don't drink water, I drink H2O". More often than not, the opinions offered against feminism—like the word itself being accused of having feminine undertones to it—are not fully informed. It's about liberating people (historically, it was focused on the female gender) from patriarchy and misogyny. It's not male-bashing. I'll say it one more time, feminism is not male bashing. This movement was born out of female-bashing, so if it starts bashing the male gender that would all be quite hypocritical, wouldn't it?
Resolution #3: I will treat feminism and equality as synonyms.
This is the other side of the coin for point #2. Some people who genuinely believe in feminism, who already believe in equality for all genders, often mistake the movement as futile. You see, we were all lucky enough to be born in a time when the feminist movement is caught in an unstoppable momentum. Which is great. But it also makes us take things for granted a bit. So while it's great that we don't live in times where we don't need to fight with the government for the right to vote, our fight now is a little closer to home. Most times, literally. One might be living in a patriarchal household that doesn't allow them to go out and vote. Or it might be an unfair pay gap based on gender. This list is endless but the point is that the struggle to rid the patriarchy is a little more nuanced now. Because the struggle changes door-to-door. And all that really means is that we have got to have each other's back a little more.
Resolution #4: I will not assign gender roles.
What a lot of us forget to see is that the equality of genders means all genders. It means the freedom from gender roles. It means that boys can cry when they're hurt because that's what fully-functional human beings do. It means that trans women also make good parents. It means that women can earn more than men because women didn't bust their behinds studying for the Board examinations, and get into top colleges, only to earn less because of the difference of one chromosome. It simply means that your gender does not dictate what you can or can't do. Period.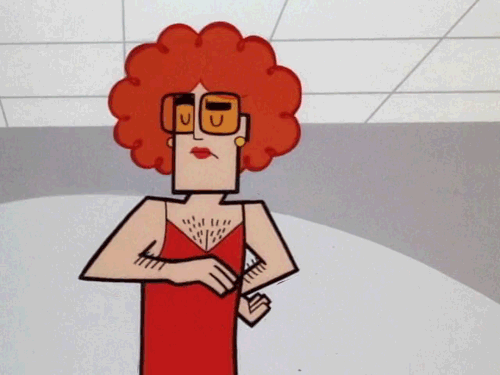 Oh, and speaking of…
Resolution #5: I will not treat the word menstruation as a filthy word.
It's a normal thing that happens every single month. Rather than writing it off as disgusting, let's talk about it. Let's educate little children about it. So that no little girl ever has to be taken by surprise when she sees blood in her underwear for the first time. So that she is not ashamed of this very normal thing her body is doing. So that she doesn't have to be terrified of her own self. Can you imagine that? We've been teaching little girls to be afraid and ashamed of something so normal. And we've been okay doing that. I call closing time on this. It's some blood, let's get over it already.
Resolution #6: I will make better jokes.
We all have read those WhatsApp-forwards, or heard them at awkward social gatherings. The ones normally end with things like "Now that he is married, he has to agree to everything his wife says." Let us take on the Herculean task of making 2019 the year that that stuff ends. Your homophobia, racism, sexism, or transphobia just cannot serve as a punchline anymore.
As a side note, think about how much better the jokes will get, and as a generation we'll laugh more, we'll be happier, and world peace won't be a distant dream any more. (Ta tada daaaa)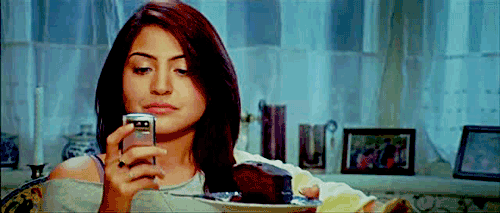 Resolution #7: I will stop pandering to the patriarchy.
We do it in a lot ways, and not all of these are big and obvious ones. For example: Asking people to edit their opinions to fit into the social constructs of a patriarchal society. Assuming that the women at your social gathering won't drink, for example. It's all a bit ridiculous. And we just herd along with this stuff, unknowingly. Let's get a little mindful about it.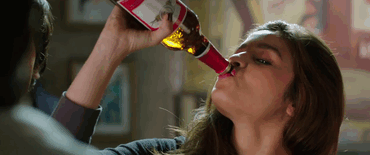 Resolution #8: I will not impose social stereotypes on feminists.
Believe it or not, feminists come in all shapes and sizes. One might look like a 60-year-old homemaker. The other might look like a 13-year-old football player. Yet another might look like a suit-wearing corporate moghul. That's the whole point of feminism—the freedom to be exactly who you are without judgement, without gender roles. So let's put the statement "But you don't look like a feminist" to rest. Resolution #9: I will be chivalrous.
What a lot of us forget is that chivalry is a gender-neutral trait. One cannot expect men to be chivalrous just because they're men, and one cannot take away the joy of politeness away from women just because they're women. We should just be a big world of people who open doors for one another and say things like "After you, friend."
Resolution #10: I will be a better listener.
And this applies to every single one us. We need to hear each other out patiently. Have conducive conversations. Maybe we'll be wiser by a new nugget of information, or we'll agree to disagree. Either way we'll inch closer to a world everyone is an equal. And that's what it's all about, really.
That's all for today folks. Let's spread the kindness.