In the year 2019, we all heard news like there is recession as we millennials are not spending money, which according to me, is not true. Yes, we are not interested in buying a second car, as we need just one and will spend that extra money on other things like exploring India, and even abroad.
I started a travel blog in 2016, and I have travelled more than 3000 km in India. In this post, I want to share three sites, for which the first word that came out of my mouth was WOW. I am not suggesting sites like Taj Mahal, not because they are not stunning, but because they are very common and the chances are high that you have already visited them.
1. Mehrangarh Fort, JODHPUR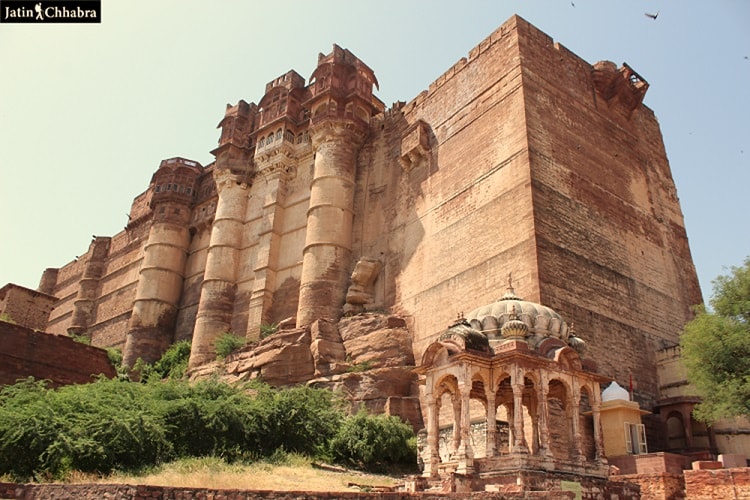 I took a night train from Old Delhi railway station and reached Jodhpur the next day around 7:30 pm—just to see India's first privately maintained fort, the Mehrangarh Fort. I used the term "Private" as all major forts where tourists are allowed, are maintained by the government. Mehrangarh is a 15th-century fort that belongs to the Rathores, and even today, the owner of this fort is Maharaja Gaj Singh. Here you will see some of the best presentations of paintings, weapons, cannon, and an amazing view of the blue city of Jodhpur, and all of this belongs to the rulers of Mehrangarh Fort. The entry fee here is between ₹50–100, and they have a lift which cuts the walking time for senior citizens.
2. Chand Baori
Chand Baori is a stepwell, which is 90 km east of Jaipur and 190 km west of Agra, and for me, it's the best place to visit in India. I am a big fan of Indian stepwells, and I have explored more than two dozen of them in Delhi, Haryana, Rajasthan, Gujarat and Karnataka, and out of all the stepwells I have visited, the grandest is Chand Baori. It is an eighth-century site and has more than 1000 steps.  It's almost impossible to enter and exit the well from same stairs, as they are all identical.
3. Galta Ji Monkey
I first came to know about Galtaji monkey on National Geographic TV, and since then, a trip to this temple was on my bucket list. As soon as I entered here, there were like 20 monkeys just in front of me and three times the number inside the temple. It would not be wrong to say that Galtaji Temple is India's monkey temple. This is not a Hanuman Temple, but still, locals from Jaipur and nearby villages come here on Tuesday to feed these monkeys and travellers come here all the time to take some cool shots of Indian monkeys.
Rajasthan is full of amazing attractions like palaces, forts, temples, stepwells, national parks and much more, and you can always reach me in the comments below to gather more information on how you can plan a visit to the above three sites.