The Business of  Signature Songs
The silver screen and the tapestry of popular Bollywood films unmistakably thrive on the strength of melodies. A big chunk of money is invested in crafting catchy tunes to arrest the attention of the audiences and to build up the euphoria even before the film actually goes on the floor. The competition, to say the least, is cutthroat.
The latest sound mixing techniques, coupled with voice modulation and tempering a rendition with bass and techno beats, is fast becoming the norm in Bollywood.
The item songs are now a mainstay of films projected to be blockbusters. Earlier, a film and music aficionado looked forward to the best song of the year but these days it is the best remix song of the year which catches the ear and eyeballs.
Eyeballs. Oh! Yes. These songs are as much about lyrics as they are about the video presentation of the same. The stage to shoot a foot-tapping number is decked up to the hilt, nowadays. A variety of flowers, shimmer, and confetti aid to highlight the glam avatar of actors and singers.
Colour is splashed all around the sets and the song is made delectable with sassy dancers. About a decade back, lyrics started becoming relatable and reflecting street swag. Easy going rhythms signaled the arrival of newly woven lyrics of lyricists like Gulzar, Kausar Muni, Amitabh Bhattacharya, Prasoon Joshi to name a few.
Who can forget the trendsetting song Aey! Kya Bolti Tu…Aati Kya Khandala? from the movie Ghulam (1998). It led to a race among male and female actors to sing stand out songs and the nation was hooked.
Today, old signature tunes are given new packaging and are dished out to garner maximum views and likes on social media. Pop stars, like Sukhbir, have become cool with the new packaging of his Bhangra hit, Sauda Khara, Khara, from the movie Good Newwz (2019).
The Bollywood music scene today is replete with experimentation; we have remixes, reprises and a scattering of old-world charm in the presentation of songs. Still, the charm of signature songs is difficult to surpass. Signature songs stand out from the crowd due to an agelessness quality in their lyrics and overall packaging.
Actors of today, and yesteryears, are readily recalled in terms of their star quotient by humming their signature tune. Let us revisit some gems from the Bollywood music scene so far.
1. Salman Khan: O, O Janne Jaana, from Pyaar Kiya Toh Darna Kya (1998)
Who can forget the shirtless song which cajoled the 'Babalog' and preening youngsters to make a beeline to gymnasiums and akharas (a place to practice the traditional form of wrestling.)
Suddenly, Salman was all over the place. Hoardings, showroom displays, artwork on auto-rickshaws, paan shop decorations, hair and beauty salon poster art. You name it and he was there and continues to be.
He proved to be a true crowd puller with this crooning number. The title song of his mega-hit, Maine Pyaar Kiya comes a close second in his oeuvre. The film marked the arrival of an evergreen star who continues to go strong with his bumper hits.
2. Shahrukh Khan: Tujhe Dekha Toh Yeh Jaana Sanam, Dilwale Dulhania Le Jayenge (1995)
Indian fans weren't the only ones who enjoyed this romantic hit, but the song proved to be a veritable success overseas, and wooed the audience from different parts of the world. The Punjabi diaspora especially related to the emotions evoked in the film, and Shahrukh, with his checked corduroy shirt, jeans, ankle-high boots, and a strumming guitar, indelibly left a lasting impression in the fashion circuit.
'Jaadu Teri Nazar' from the racy Yash Chopra hit, Darr will be remembered for its freshness and an out-of-the-box appeal. The film famously made the 'grey layered portrayal' of the protagonist ultra-cool in Bollywood. Shahrukh has continued to serenade ladies, gents, the old and young people alike since then with his histrionics.
3. Aamir Khan: Papa Kehte Hain, Qayamat Se Qayamat Tak (1988)
Exuding old school charm and dapper boyish looks, with a soul-stirring rendition, truly makes this a signature song of Aamir Khan. The song acquired the status of an anthem in farewell parties across universities and colleges.
Aamir remains one of the most unpredictable actors and continues to enthrall audiences with hits like Rang De Basanti, Dhoom, Taare Zameen Par, and Lagaan.
The signature lyrics of Papa Kehte Hain from Qayamat Se Qayamat Tak is like a true vintage wine. Mujhe Neend Na Aaye from the movie Dil was a runaway hit with youngsters and became the ultimate love song of its time.
It would be unfair at this stage if we do not include the smashing signature songs of some of the glamorous queens of Bollywood.
4. Madhuri Dixit: Ek Do Teen, Tezaab (1988)
A master actor of multihued emotions, Madhuri Dixit challenged the status quo of the male actors like no other. The gossip and rumour mills went agog with her powerful screen presence, and it was said that male actors failed to match up to her emotional intensity onscreen.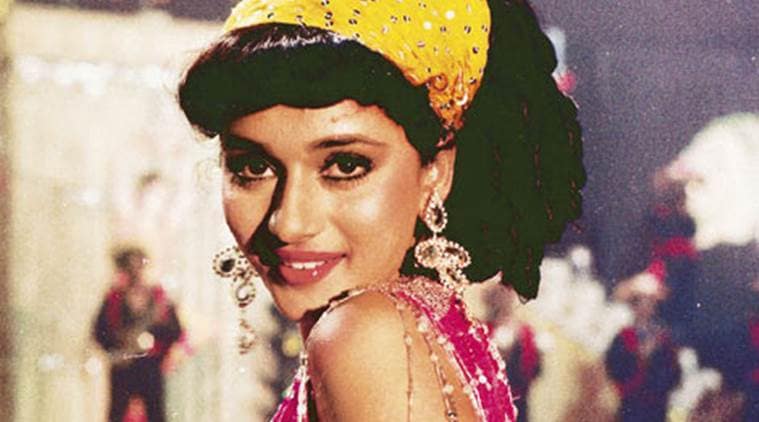 The effervescent Dhak-Dhak girl set the stage on fire with an amazing number in Tezaab and courted controversy with a suggestive song from the movie, Khalnayak. She made her mark as the penultimate middle-class muse of India.
5. Sridevi: Hawa Hawai, Mr. India (1987)
The spunky Sridevi wooed audiences with this fun-filled hit.
6. Ranbir Kapoor: Sadda Haq, Rockstar (2011)
This song marks a new category of a signature song rooted in rebellious strain and was quite adorable. Ranbir will be remembered for this song.
7. Shahid Kapoor: Bekhayali, Kabir Singh (2019)
Sachet Tandon delivers a power-packed punch in this song sung from the depths of a writhing heart. Cause: Unrequited love. Shahid Kapoor has got his signature song.
8. Hrithik Roshan: Main Tere Kaabil Hoon, Kaabil (2017)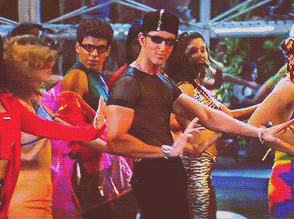 Many would root for Ek Pal Ka Jeena from the movie, Kaho Na Pyaar Hai (2000) but he has got a definite classy signature song in Main Tere Kaabil Hoon Ke Nahi, Kaabil (2017). A near-perfect and a soulful score.
Yesteryear's Signature Hits
It is time to go back in time and check out yesteryear's signature hits.
1. Guru Dutt: Jaane Woh Kaise Log The, Pyaasa (1957)
A mega project. An iconic film bereft of popular success. By some accounts, it marked the acme of Guru Dutt's cinematic talent. This song remains an eternal one among lamentation-themed songs.
2. Kishore Kumar: Ek Ladki Bheegi Bhaagi Si, Chalti Ka Naam Gaadi (1958)
Another setting; a lady, none other than Madhubala, drenched in the rain. A-shoo!An unforgettable signature song is made.
3. Dharmendra: Main Jatt Yamla Pagla Deewana, Pratigya (1975)
Sung by the legendary, Mohd. Rafi, the song demonstrated the style of the handsome Dharmendra, and it really appealed to the masses. This song denotes his Bollywood presence more than any other song. One also remembers the lilting and silky melody of Main Kahin Kavi Na Ban Jaoon from the film, Pyaar hi Pyaar (1969).
4. Rajesh Khanna: Mere Sapno Ki Rani, Aradhana (1969)
A svelte beauty on a train. A smart man follows her on an iconic jeep. With mouth-organ to give company, Indian cinema gave us one of the most evocative romantic songs ever picturised.
Recently, Anand Mahindra, the industrialist, tweeted about the jeep used in the song and wondered, if auctioned today, how much it would fetch in an auction? Unarguably, some sway this song holds in the collective memory.
5. Raj Kapoor: Pyaar Hua, Iqraar Hua, Shree 420 (1955)
A showman. A businessman. An actor. An entrepreneur. A visionary in film making and a breaker of taboos. Raj Kapoor can be branded with many eponyms. The song keeps buzzing in the background whenever films are discussed. Such is the impact of this signature song Awaara Hoon!
6. Dev Anand: Main Zindagi Ka Saath Nibhata Chala Gaya, Hum Dono (1961)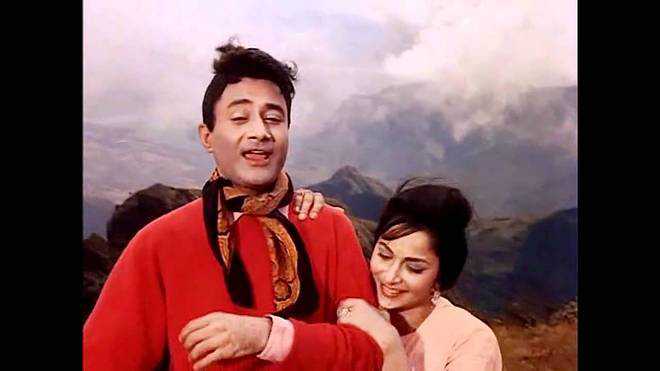 This swashbuckling actor was reportedly banned from wearing a black dress in public as women would apparently jump from buildings just for one sighting of him. True to his onscreen image, this song encapsulates his happy-go-lucky and a ladies' man aura. Ironically, his signature song is without the presence of any female actor in the frames.
7. Amitabh Bachchan: Rote Hue Aate Sab, Muqaddar ka Sikandar (1978)
The filmography for this actor is so long that it is actually quite arduous to pinpoint a signature song for him. We can settle for the dashing Rote Hue Aate Hai Sab and rustic Khaike Paan Banaras Wala from the iconic film Don (1978) and Jumma Chumma De De from the film Hum (1991).
The legendary star continues to awe the audiences with his surprise performances. Who can forget the smoothness of Kabhi Kabhi from the film Kabhi Kabhi, (1976)?
8. Meena Kumari: Ajeeb Dastaan Hai Yeh, Dil Apna Aur Preet Parai (1960)
Imagine yourself sitting in the salubrious climes of a hill station. Dusk is slowly engulfing the town and fog is descending. You are sipping a cup of fine tea and your heart goes mellow. The song wafts into the air and lo, behold! The picture frame of life merges with celluloid. A timeless song embossed with Lata Mangeshkar's magic and charm of Meena Kumari, a signature song to the core.
9. Madhubala: Pyaar Kiya Toh Darna Kya, Mughal-e-Azam (1960)
An emperor. His lovelorn son. A court dancer. An impossible love story and what do you have?A classic song shot with finesse by K.Asif.
This song shall always be remembered for the exchange of emotions between Prithviraj Kapoor and Madhubala through their eyes and the exquisite court atmosphere. Mughal-e-Azam would not have been Mughal-e-Azam, if not for this song.
One Hit Wonders
There have been notable signature songs of actors who were in the limelight for a short span of time. Divya Bharti is still scorching marriage parties in the northern terrain of India through her song Saat Samundar Paar Main Tere Peeche Peeche from Vishwatma (1992).
Ghar Se Nikalte Hi from the movie Papa Kehte Hain (1996) made both Mayoori Kango and Jugal Hansraj recognisable faces in Bollywood. As per a recent news report, Mayoori was appointed as Google's India industry head. Rahul Roy has been forever etched as the tragic lover boy pouring his heart out in Tu Meri Zindagi Hai in Mahesh Bhatt's Aashiqui (1990).
Zingy Hits
Notable mention may be made of Saif Ali Khan's, Ole Ole from Yeh Dillagi (1994), Sanjay Dutt's, Nayak Nahi Khalnayak Hoon Main from the iconic Khalnayak (1993). We also cannot forget Govinda's Kisi Disco Mein Jaayein from Bade Miyan, Chhote Miyan (1998), Raveena Tandon's Shehar Ki Ladki and Tu Cheez Badi Hai Mast Mast from Mohra (1994) and Akshay Kumar's Chura Ke Dil Mera from the film Main Khiladi Tu Anari (1994).
Urmila Matondkar sizzled the silver screen and scorched Bollywood as the industry's siren, in Ram Gopal Verma's trailblazer Tanha Tanha from the movie Rangeela (1994).
Over the decades, these signature songs have entertained generations. These songs stand out for their unique presentation. These melodies truly bear the signature imprint of the actors, both male and female.
So, go on and raise a toast once again to these signature melodies. Let the mush, fluff, romance, boyish charm, girlish prance, and charm of the old and new world capture your senses and make your leisure time truly enjoyable.