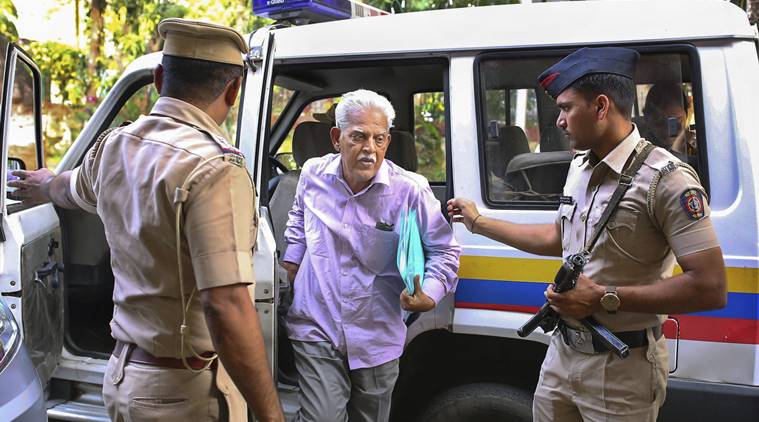 The Bhima Koregaon Case takes us back to January 1, 2018, the day commemorating the centennial celebration of the Bhima-Koregaon battle fought on 1 January, 1818 between the Peshwa block of the Maratha Confederacy and the British East India Company at Koregaon Bhima. Nevertheless, the 'celebration' surged with violence causing the killing of several.
As per the investigation conducted by the Pune police, many "Maoist links" were unveiled, and the activists that had participated were arrested. There were allegations that they fueled and funded the Elgaar Parishad meeting held on December 31, 2017. Innumerous provocative speeches were observed that, in turn, resulted in violence.
Many eminent figures were arrested on August 28, 2019. These comprised 11 activists like Sudha Bhardwaj, writer Varavara Rao and academician Vernon Gonsalves, along with human rights activists Arun Ferreira, Gautam Navlakha and Shoma Sen.
As per the recent updates, a plea has been proclaimed stating the ill-condition of the 61-year-old Shoma Sen, who is suffering from osteoarthritis, glaucoma and hypertension. 81-year-old Varavara Rao's pre-existent medical condition of coronary artery disease and hypertension are claimed to have resurfaced.
A special court in Mumbai rejected the interim bail for the second time on Friday, filed by Rao and Sen on medical grounds. The bail entailed the multiple ailments incurred by the two.
Earlier on Friday, special Judge D.E. Kothalikar reserved the order in both the applications after hearing arguments from the opposing sides. A detailed order is expected to be released soon. However, the reasons for rejecting their bail pleas continue to remain unknown.
A statement was made by a special public prosecutor, Prakash Shetty, who represents the National Investigation Agency (NIA), in opposition to the bail applications, "The order is not known but the grounds for rejection are [that] they do not have any medical ailment or disease that requires hospitalisation or any sort of special treatment. Also, as per the high powered committee constituted to release prisoners because of COVID-19, those charged with Unlawful Activities Prevention Act (UAPA) will not be granted bail. And those who are charged with UAPA, age is not a factor for consideration."
Rao is currently at Taloja Central jail, wherein, on June 13, 2 inmates tested positive for the coronavirus. On the other hand, Sen was lodged at the Byculla jail, wherein 1 inmate tested positive. Their second bail plea on grounds of vulnerable medical condition was rejected on March 31 post the lockdown.
Due to Rao's pre-existent medical condition, he was admitted to J. J. Hospital on May 27 after he complained of fatigue.
On June 19, 14 members of the Parliament wrote a letter to Maharashtra's Chief Minister, Uddhav Thackeray, to forward attention addressing Rao's health.