कोरोना की दूसरी लहर के दौर में हमारे देश भारत में बहुत क्षति हुई है। इस बार कोरोना ने लोगो को बहुत भयभीत कर रखा है। इस कोरोना में होने वाली क्षति पर कुछ लाइनें प्रस्तुत हैं-
क्षति बतलाने को
मौतों का आंकड़ा गिना रहे
मगर यह बात, तो सिर्फ वही जानता
जो अपनो की लाशों का बोझ उठा रहा
कहीं दर्द बताने को कोई रहा नहीं
कोई दर्द लिए है घूम रहा
कुछ तो है इतने डरे-डरे
कि दर्द बांटने को तैयार नहीं
मीडिया अपने आंकड़े  सुना रही
सरकार अपने आंकड़े बता रही
क्या है क्षति? कितनी है क्षति?
कोई जानता ही नहीं ।
डीएमके चीफ एमके स्टालिन ने शुक्रवार को तमिलनाडु के अगले मुख्यमंत्री पद की शपथ ले ली, उन्हें चेन्नई में राजभवन में गवर्नर बनवारीलाल पुरोहित ने पद की शपथ दिलवाई। उनके साथ साथ उनके कैबिनेट में आने वाले 33 मंत्रियों को भी शपथ दिलाई गई है। पार्टी नेता दुरई मुरुगन ने जल संसाधन मंत्री के तौर पर शपथ ली है।
एमके स्टालिन को सीएम के अलावा तमिलनाडु के गृहमंत्री के तौर पर भी शपथ दिलाई गई है। इसके अलावा उनके पास प्रशासनिक और पुलिस सेवाओं, विशेष योजनाओं, और दिव्यांगजनों की कल्याण योजनाओं का पोर्टफोलियो भी रहेगा।
आपको बता दें कि 2 मई को आए तमिलनाडु विधानसभा चुनाव के नतीजों में डीएमके ने एआईडीएमके को सत्ता से उखाड़ फेंका था। एमके स्टालिन के नेतृत्व में डीएमके को तमिलनाडु के राजनीतिक इतिहास में छठी बार शासन करने का मौका मिला है। डीएमके 2006-11, 1996-2001, 1989-91, 1971-76 और 1967-71 के दौरान राज्य पर शासन कर चुकी है।
234 सीटों की विधानसभा सीटों में से डीएमके गठबंधन को कुल 159 सीटें मिली थी, जिसमें 133 डीएमके, कांग्रेस को 18, वीसीके को 4 और सीपीएम, सीपीआई को 2-2 सीटें मिली। वहीं, एआईडीएमके गठबंधन को महज 75 सीटें मिली, जिसमें से एआईडीएमके की 66, पीएमके को 5 और बीजेपी के 4 सीटें मिलीं।
स्‍टालिन ने जीत के बाद कहा है कि इस जीत को मैं पार्टी के 50 साल के कामों का परिणाम मानता हूं। मैं इस जीत को पार्टी के काम के इनाम के रूप में ले रहा हूं। मैं आप लोगों के प्रति वफादार रहूंगा, आपके लिए काम करूंगा, मेरी सोच और काम लोगों की भलाई के लिए ही होंगे।
एमके स्टालिन ऐसे वक्त में चीफ मिनिस्टर का पद पहली बार संभाल रहे हैं, जब राज्य कोरोनावायरस से बुरी तरह जूझ रहा है। गुरुवार को तमिलनाडु में 23,000 से ज़्यादा कोरोना के नए मामले सामने आए हैं, जिसके बाद राज्य में कुल मामलों की संख्या 1.3 लाख से ज़्यादा हो गई है।
Mumbai/28 April 2021/By Swonshutaa Dash
A decade has passed in a year. The world we knew no longer exists and now all transactions are at the mercy of glowing screens. The lives of students have come from "No phone for you!" to "We should get you a better phone to study."  The experience and process of education have metamorphosized since the advent of the CoVID era and whilst the declining prospects of returning to learn in the physical format, long-term alternatives for educational activities are being sought. As a sophomore in high school, the way I perceive education systems has refashioned drastically.
The physical classroom model of education has drastically changed with the advent of the pandemic.
The past year has acted as a time of revelation: Through the notices and circulars of boards and universities, the priorities of the Indian education system have been revealed. The 'holistic' environment that acts as a USP for money-hogging schools and colleges has disappeared completely. The process of education has been condensed into the pages of textbooks, practicals have been annulled and co-curricular activities are long forgotten. Even with the absence of their USP, schools and colleges continue charging an immense amount of fees, choosing to ignore the impact of the recession.
'Boards' are no more the threatening term they used to be. With two batches' boards left half done and canceled, future board exam competitors and guardians wonder whether board exams will even be a shadow of their former glory. While the implementation of the New Education Policy 2020 falls in line, future batches may be liberated from the mandatory anxiety-inducing 1 month of examination, as their weightage decreases.
The Class of 2021 has also changed College admissions forever- Indian students have both given up their dream to study abroad and used the absence of SATs to secure seats in Ivy league's and premier institutes worldwide. Students are now weighed by personal attributes and capability and the cookie-cutter model of selection has been abandoned.
Although education has gone from an 'experience' to an optional, rather monotonous cycle, students now have time to catch their breath in the absence of traveling. On one hand, while some may be conquering new heights with this newfound time, others struggle with declining mental health caused by the sabbatical of interpersonal interactions that helped divert attention from anxious and depressing thoughts. 
Being from a privileged section of society, one may miss out on the hardships e-learning has given to those who come from lesser privileged sections of society. Lack of internet, funds for education, or even 'roti, kapda, makaan' (food, clothing, shelter) commodities to sustain during economic crises. Like all coins this one too has two sides: Online degrees and remote learning has developed multifold making India's EdTech industry the second largest. Further to this, technologies such as AI, AR, VR, MR, and the use of voice interfaces shall gain immense momentum, thus, creating a space for collaborative learning in the ed-tech market.
This perfect-flawed system already in place will be the way students edify themselves as long as there are more elections and bans on oxygen shortage complaints. However, the reformation of the education system has begun at such a rapid pace that what we understand as the process of education today may be completely desolate tomorrow. What good it does, only time will tell.
सोसायटी किसे कहते हैं?
समाज आम जनता का एक संघ है, जो कुछ सामान्य उद्देश्यों की पूर्ति के लिए आपसी समझौते से जुड़ते हैं। इस प्रकार के संगठन शिक्षा, भलाई, कला, संस्कृति, खेल, संगीत और कई क्षेत्रों में विभिन्न परोपकारी गतिविधियों का समर्थन करने के लिए बनाए जाते हैं।
एक समाज के लिए आवश्यकताएं
सोसायटी बनाने के लिए आपको कुछ आवश्यक कदम उठाने होंगे। फिर आप सोसायटी पंजीकरण प्रक्रिया के लिए आवेदन कर सकते हैं। एक सोसायटी बनाने के लिए, आपको नीचे बताई गई इन जानकारियों को जानना होगा।
सोसायटी बनाने के लिए न्यूनतम 7 वयस्क व्यक्तियों की आवश्यकता होती है। ऐसे व्यक्ति भारतीय या विदेशी, कंपनी या अन्य प्रकार का विदेशी समाज हो सकता है।
सोसायटी पंजीकरण राज्य सरकारों द्वारा किया जाता है। इसलिए आपको अपने दस्तावेजों और फॉर्म को फीस के साथ अपने राज्य सरकार के प्राधिकारी को जमा करना होगा।
मेमोरेंडम ऑफ एसोसिएशन के लिए फाइलिंग
सोसाइटी मेमोरेंडम ऑफ एसोसिएशन को अपने सभी सदस्यों द्वारा हस्ताक्षरित किया जाना चाहिए, और उसी को चार्टर्ड अकाउंटेंट, नोटरी पब्लिक, गजट ऑफिसर, शपथ आयुक्त, प्रथम श्रेणी मजिस्ट्रेट द्वारा अपने आधिकारिक पते और स्टैंप के साथ अनुमोदित किया जाना चाहिए।
ज्ञापन में सोसाइटी का नाम, सदस्यों का विवरण (नाम, पता, व्यवसाय और पदनाम), सोसाइटी का उद्देश्य शामिल होना चाहिए और इसलिए आपको पंजीकरण प्रक्रिया के लिए इन नीचे दिए गए दस्तावेजों को संबंधित प्राधिकरण को प्रस्तुत करना होगा।
सभी स्थापित सदस्यों द्वारा विधिवत हस्ताक्षरित पंजीकरण पत्र।
सचिव या सोसाइटी के अध्यक्ष को एक हलफनामा प्रदान करना होगा जो कि उपार्जकों को उसी के साथ घोषित करता है।
मेमोरेंडम ऑफ एसोसिएशन की प्रमाणित और डुप्लीकेट कॉपी।
स्थापित सदस्यों द्वारा हस्ताक्षरित सोसायटी के नियमों और विनियमों की एक कार्बन कॉपी।
प्रबंध निकाय की वार्षिक सूची।
कुछ दस्तावेज, जो सदस्यों के बीच सोसायटी पंजीकरण के लिए बैठक के बारे में बता सकते हैं।
और आपको सोसाइटी रजिस्ट्रेशन अथॉरिटी को भी नीचे दिए गए दस्तावेजों को जमा करना होगा।
सोसायटी पंजीकरण के लिए आवश्यक दस्तावेज।
पैन कार्ड।
पते का सबूत (Address Proof)
एसोसिएशन के लेख जिसमें सोसायटी के नियम और विनियम शामिल हैं, लेखा परीक्षकों के बारे में जानकारी, सोसायटी द्वारा और उसके खिलाफ कानूनी मुकदमे।
सोसायटी के नियम और विनियम।
एसोसिएशन का ज्ञापन जो समाज के प्राथमिक उद्देश्य, सदस्यों के विवरण, समाज के पते की घोषणा करता है।
स्वयं घोषित।
कवर लेटर।
हम सभी प्रकार के सोसायटी व्यवसाय की देखरेख के लिए अत्यधिक उन्नत सोसायटी प्रबंधन सॉफ्टवेयर भी प्रदान करते हैं। हमारे सोसायटी सॉफ्टवेयर (Society Software) इन के लिए काम करते हैं: –
हाउसिंग एंड अपार्टमेंट सोसायटी।
उपभोक्ता समाज।
निर्माता समाज।
मार्केटिंग सोसायटी।
 कृषि और कृषि सोसायटी।
आततायी मुगलों के इस्लाम को ना अपनाने और धर्म रक्षा में अपना सर्वस्व बलिदान देने वाले महान शूरवीर का नाम गुरु गोबिंद सिंह है।
जानिए ऐतिहासिक चमकौर का युद्ध 
जब कोई भी व्यक्ति गुरु गोबिंद सिंह जी का नाम सुनता है, तो उसके मन में सिर्फ उनकी एक ही व्याख्या आती है संत और शूरवीर सिपाही। शौर्य और साहस के प्रतीक गुरु गोबिंद सिंह जी का जन्म 22 दिसंबर 1666 को सिख गुरु तेगबहादुर जी के यहां बिहार के पटना में हुआ था। उनके बचपन का नाम गोविंद राय था। उनके जन्म के समय औरंगज़ेब के अत्याचार चरम सीमा पर थे। दिल्ली का शासक हिन्दू धर्म तथा संस्कृति को समाप्त कर देना चाहता था।
औरंगज़ेब ने हिन्दुओं पर जजिया कर लगाया गया और इसके साथ ही हिन्दुओं को शस्त्र धारण करने पर भी प्रतिबन्ध लगा दिया था। ऐसे समय में कश्मीर प्रांत से पांच सौ ब्राह्मणों का एक जत्था गुरु तेगबहादुरजी के पास पहुंचा। पंडित कृपाराम इस दल के मुखिया थे। कश्मीर में हिन्दुओं पर जो अत्याचार हो रहे थे, उनसे मुक्ति पाने के लिए वे गुरुजी की सहानुभूति व मार्गदर्शन प्राप्ति के उद्देश्य से उनके पास आए थे। गुरु तेगबहादुर उन दुःखी जनों की समस्या सुनकर बहुत चिंतित हुए। बालक गोविन्द ने सहज एवं साहस भाव से सभी लोगों से इस्लाम धर्म स्वीकार ना करने की बात कही।
 बालक गोबिंद के इन निर्भीक व स्पष्ट वचनों को सुनकर गुरु तेगबहादुर का हृदय गदगद हो गया। उन्हें इस समस्या का समाधान मिल गया। उन्होंने कश्मीरी पंडितों से कहा- ''आप औरंगज़ेब को संदेश भिजवा दें कि यदि गुरु तेगबहादुर इस्लाम स्वीकार लेंगे, तो हम सभी इस्लाम स्वीकार कर लेंगे और फिर दिल्ली में गुरुजी का अमर बलिदान हुआ। जो हिन्दू धर्म की रक्षा के महान अध्याय के रूप में भारतीय इतिहास में अंकित हो गया। गुरु तेग बहादुर सिंह जी ने इस्लाम में परिवर्तित होने से इनकार कर दिया और उन्होंने मुगल शासकों के विरुद्ध भी काफी युद्ध लड़े। अंततः मुगलों ने इस्लाम की दासता स्वीकार ना करने पर उनका सिर काट दिया।
9 वर्ष के गुरु गोबिंद सिंह को औपचारिक रूप से सिखों के गुरु के रूप में स्थापित किया गया। वे दसवें सिख गुरु थे। एक आध्यात्मिक गुरु होने के साथ-साथ वे एक निर्भयी योद्धा, कवि और दार्शनिक भी थे।
गुरु गोविन्द सिंहजी ने युद्ध लड़ने के लिए कुछ अनिवार्य ककार धारण करने की घोषणा भी की थी। सिख धर्म के यह पांच प्रमुख ककार हैं- केश, कडा, कंघा, कच्छा और कटार। ये शौर्य, शुचिता तथा अन्याय के विरुद्ध संघर्ष के संकल्प के प्रतीक हैं।
22 दिसंबर, सन्‌ 1704 को सिरसा नदी के किनारे चमकौर नामक जगह पर सिक्खों और मुगलों के बीच एक ऐतिहासिक युद्ध लड़ा गया जो इतिहास में चमकौर का युद्ध नाम से प्रसिद्ध है। इस युद्ध में सिक्खों के दसवें गुरु गोबिंद सिंह जी के नेतृत्व में 40 सिक्खों का सामना वजीर खान के नेतृत्व वाले 10 लाख मुगल सैनिकों से हुआ था। वजीर खान किसी भी सूरत में गुरु गोबिंद सिंह जी को ज़िंदा या मुर्दा पकड़ना चाहता था, क्योंकि औरंगज़ेब की लाख कोशिशों के बावजूद गुरु गोविंद सिंह मुगलों की अधीनता स्वीकार नहीं कर रहे थे।
 लेकिन, गुरु गोबिंद सिंह के दो बेटों सहित 40 सिक्खों ने गुरुजी के आशीर्वाद और अपनी वीरता से वजीर खान को अपने मंसूबो में कामयाब नहीं होने दिया और 10 लाख मुगल सैनिक भी गुरु गोबिंद सिंह जी को नहीं पकड़ पाए। यह युद्ध इतिहास में सिक्खों की वीरता और उनकी अपने धर्म के प्रति आस्था के लिए जाना जाता है। इस घनघोर युद्ध की अगली सुबह प्रकाश होने पर शत्रु सेना को भारी निराशा हुई, क्योंकि हजारों असंख्य शवों में केवल पैंतीस शव सिक्खों के थे। उसमें भी उनको गुरु गोबिन्द सिंह जी कहीं दिखाई ही नहीं दिए। क्रोधातुर होकर शत्रु सेना ने गढ़ी पर पुनः आक्रमण कर दिया। असंख्य शत्रु सैनिकों के साथ जूझते हुए गढ़ी के अन्दर के पांच सिक्ख भी वीरगति को प्राप्त हुए।
इस युद्ध में भाई जीवन सिंह जी भी शहीद हो गए, जिन्होंने शत्रु को झांसा देने के लिए गुरुदेव जी की वेशभूषा धारण की हुई थी। शव को देखकर मुग़ल सेनापति बहुत प्रसन्न हुए कि अन्त में गुरु गोबिंद सिंह को मार ही लिया गया। परन्तु, जल्दी ही उनको मालूम हो गया कि यह शव किसी अन्य व्यक्ति का है और गुरु तो सुरक्षित निकल गए हैं।
मुगल सत्ताधारियों को यह एक करारी चपत थी कि कश्मीर, लाहौर, दिल्ली और सरहिन्द की समस्त मुगल शक्ति सात महीने आनन्दपुर का घेरा डालने के बावजूद भी ना, तो गुरू गोबिन्द सिंह जी को पकड़ सकी और ना ही सिक्खों से अपनी अधीनता स्वीकार करवा सकी। इस युद्ध में सरकारी खजाने के लाखों रुपये व्यर्थ व्यय हो गए ।
गुरु गोविंद सिंह के इस युद्ध का वर्णन "जफरनामा" में करते हुए लिखा है-
 चिड़ियों से मैं बाज लड़ाऊं गीदड़ों को मैं शेर बनाऊं 
सवा लाख से एक लड़ाऊं तभी गोबिंद सिंह नाम कहांउ
His Childhood
Narendra Modi was born on 17 September, 1950 in a poor Gujrati Hindu family of grocers in Vadnagar, Mehsana district, Bombay State (Gujarat). He was the third of six children. His father was Damodardas Mulchand Modi and his mother was Heeraben Modi. He helped his father in selling tea at the local train station. 
In 1965, at the age of 15, a school teacher described him as an average student but brilliant debater. In the early 1970s, he joined the Rashtriya Swayamsevak Sangh (RSS). He was inspired by their ideology.
At the age of 17, he left home and went to travel across India for 2 years. Then he became an RSS propagator and spent the next 10 years doing voluntary service, championing an anti-corruption movement. At the age of 28, he graduated in political science from Delhi University's school of open learning. He completed his masters in the subject from Gujarat University 5 years later. But his political competitors say that he lied about his education.
At age 37, he joined the RSS's political arm: the Bharatiya Janata Party (BJP). His various abilities, like his Hindutva worldview, comfort with the media, rouse the RSS cadre, helped him get the post of Chief Minister in Gujarat at 51. He never lost an election after that. 
The 2002 Gujarat Riots
In February 2002, Godhra in Gujarat, governed by Narendra Modi, an alleged spat between some Muslims and Hindu pilgrims ended up in a fire to a train carriage which caused the death of 58 Hindu pilgrims. Due to this incident, there were riots in the whole state. Different figures estimated that thousands died. More than 1000 were Muslim. 
Many brutal killings, rapes, widespread looting and destruction were also reported. In all, mainly minority Muslims were killed. Critics accused Modi of not doing enough to stem the riots. Some even believed that he encouraged them. 
He was also denied a visa to enter the United States in 2005 on religious freedom grounds because of allegations that he supported Hindu extremists during the riots. The supreme court eventually decided that there was no evidence to charge Modi with a crime. 
In my opinion, he was involved and responsible for the Godhra attacks. Even after the controversy, he was elected as chief minister three times. 
His Growth
He built his image as a muscular Hindu leader. He often repeated that he had a 56-inch chest and tried to describe Prime minister Manmohan Singh Ji as weak and inefficient. By 2013, BJP workers were firmly on his side and he surpassed his senior colleagues to become the party's prime minister candidate for the general election of 2014. At the age of 64, on 26 May, 2014, he became India's 15th prime minister.
 In 2015, he wore a suit with his name monogrammed on it. Critics said that he was self-obsessed and also insensitive towards India's poor. He then auctioned the suit for a record price of ₹4.31 crore and donated the money to charity. Mostly his political schemes were unpopular and the economy went down.
Demonetisation
On 8 November, 2016, the Government of India announced demonetisation. According to this, all ₹500 and ₹1000 banknotes of the Mahatma Gandhi series were demonetised.
It hoped to create a cashless economy, finish counterfeit notes from the market, help reduce anti-social activities and their finances.
The Indian economy shrank 1.5%, according to Dr Manmohan Singh. Counterfeit notes came into the market within a week. In the speech, Modi Ji said that black money would be eradicated. But only 0.7% of the money was not returned. That indicates that people converted their black money into white and deposited it in the bank.
GST (Goods and Services Tax)
In July 2017, Modi Ji launched GST. GST is not a direct tax; it is an indirect one used in India on the supply of goods and services. The main aim of the GST was to create a common market in India. This was specially made for India's large informal sector — which employs the vast majority of people outside of agriculture.
People were very confused about this new policy. It was not handled properly when it was implemented. While the effect of GST put the economy down, it is hoped that it would be beneficial.
But Modi lived up to his strong leader image with two surgical strikes in Pakistan. One of them was in retaliation to a suicide bombing in Kashmir just weeks before the 2019 elections. He invoked these attacks and urged voters to dedicate their vote to the martyrs. 
But his critics had grown equally vocal and even the foreign press found faults. The Washington Post said that he was silent on controversial topics such as the Rafale deal, MJ Akbar, and Time magazine called him India's Divider In Chief.
The Farm Bills
The Farm Bills were tabled by Narendra Tomar Ji (Union Minister of Agriculture). According to him, these bills will change the state of farmers and it is a masterstroke.
The government approved three ordinances related to agriculture. According to these ordinances, it would give farmers freedom of choice. They could sell their produce wherever they wish to. These ordinances state that the areas outside the APMCs will have no taxes on sale or purchase.
According to farmers, it will be a disadvantage to them as in APMCs mandis everything is regulated, transactions are taken into account, there is a minimum support price. But outside the mandis, an MSP does not exist, with no one to regulate and ensure that the farmers are treated fairly.
By these ordinances, big companies would be able to establish themselves in the agriculture sector of India. Farmers will be easily exploited and will not get adequate money for their hard work and labour.
In short, these ordinances are bad and will not improve the state of farmers. As a result of this, farmers from around the country, mostly Punjab and Haryana, were protesting because they earn a good amount of profit with the mandi system. If the bills are implemented, they won't earn a good amount of profit.
Declines In Several Indices
The new Women Peace and Security Index report ranks 167 countries for women based on three indicators — inclusion, justice and security. Norway claims the number one spot, which is followed by Switzerland, Denmark, Finland and Iceland. The lowest are Yemen, Afghanistan, Syria, and India is ranked 133 out of 167, which isn't good. 
The GDP of India crashed and it was -23.9% which is the worst performance. When Manmohan Singh was PM, India had a growth of 10.4%, which was the best growth in Indian history. Even during the recession, he maintained the growth. 
India's democracy index has fallen and we are 53 out of 167 countries which is not a good performance. Countries ranked 57 and above are authoritarian regimes. From the time the BJP came into power, this index has collapsed. Freedom House downgraded India to a "partly free" country as people don't have freedom of speech and expression.
The V-Dem organisation downgraded India from a democracy to an electoral autocracy. The indicators say that India is worse than Bangladesh and Nepal in terms of censorship. According to this report, India is in the category of Top 10 worst autocratic regimes in the world. 
Also, the UN's 2021 World Happiness Report has said that India's rank in terms of happiness is 139 out of 149 countries. Pakistan ranks 105. It means people in Pakistan are happier than those in India. In the World Press Freedom Index, India ranks at 142 from 180 countries. It's also not a good performance. 
Also, just before the 2021 elections, there was a Naxal attack and he asked people to vote for the soldiers. He never talks about the economy because he doesn't know about it and all the economists have resigned, and all who are sitting in power have no knowledge about the field. He wants people who can give speeches well and do not do anything for the country. 
Covid was increasing and he was busy campaigning. Due to this reason in Bengal, Covid cases have increased.
If respected Manmohan Singh Ji were our prime minister, the economy would have not gone down and the lockdown wouldn't be there. People are dying due to lack of oxygen, but no, he will say "Mitron Mitron" and some BJP chief ministers are saying there is no lack of beds, oxygen and it's all fake. Everything is black-marketing.
 Even though many countries are helping, I am damn sure people will not get the required appliances. Also, what was the need to give Bangladesh 1.2 million doses of AstraZeneca. Currently, people are getting in line for vaccines and there is a shortage of them. Actually, he wanted to project himself as he is superior. 
Due to his policies, poverty, unemployment and depressions have increased. Even fuel prices are increasing a lot. They are taking more taxes even in this pandemic and giving money to media houses and spreading propaganda, corruption. Also, he is privatising everything as he is not able to handle it. 
Also, he is wasting ₹971 crores in making a new parliament. In India, proper treatment is not there for covid patients and I have one conspiracy theory of Covid organ racket which is done on a large scale.
 I think that he was elected as India's prime minister because he is not that educated, and he is actually leading a dictatorship because laws are passed unconstitutionally. We people don't have the right to freedom; he is taking everything in power. Also, because of him, Yogi Adityanath withdrew his criminal cases.
The economy is crashing and he is doing nothing to boost it. Some economists say that the economic growth was actually very down from -23.9% but wasn't estimated properly. Actually, they are fudging the data. Is Narendra Modi the correct choice for PM?
Kangana Ranaut has been permanently suspended from Twitter for violating the social media platform's guidelines by posting hate speech. This is basically the second wave of venom we saw from Ranaut. Prior to her, her sister Rangoli made enough statements to get herself suspended.
After her departure, 'Koo' app founders welcomed her with their open arms. Was it because they agree with Kangana's words and ideologies? Or was it an opportunity to get their app boosted?
What Kangana did is something that Prime Minister Narendra Modi and BJP should be worried about, which is that she exposed his role (indirectly but visible enough) in the 2002 Gujarat riots. Something Modi and his followers vehemently denied over the years. Yet, we see the same followers defending her, demanding that her account be reinstated and more than anything else, ignoring the fact that her words should get her charged for sedition or UAPA.
The COVID-19 second wave did indeed bring out the worst in some people. Those with the privilege of not getting infected themselves could afford all resources they need to thrive during something crucial like a lockdown. While many of her colleagues (not necessarily as effective as expected) are doing what they can to bring attention to those in need of resources (like oxygen, hospital beds, medicines, food, etc) Kangana was seen whitewashing all the criticisms directed at the authorities for their handling of the second wave.
When Twitterati was heard screaming for their lives due to an oxygen shortage, Kangana conveniently made it about the lack of trees. She even ranted about people being "angry".
Now that she is suspended for the same troublesome words we heard from her sister, one thing I think is for sure, Kangana will be that 'fallen' feminist icon one will read about.
When Kangana Became The 'Icon' Women Needed
I admired her a lot during her time in Bollywood, between Gangster and Tanu Weds Manu Returns. When women's roles in films were reduced to love interests, plot devices, second fiddles, and eye candies, Kangana took daring choices by playing complex women with layers. As an alcoholic in Gangster, a schizophrenic in Woh Lamhe, a fallen diva in Fashion, etc, she took on roles that gave her the opportunity to exploit her talents.
She made a niche for herself with her tremendous success with 'Queen.' Critics have lauded her for starting the trend of women-led stories in Bollywood, which became more prominent after 2014, although the crown truly belongs to Vidya Balan who made 'sheroic' films before her. Amidst all this, she said things that makes one stand up and cheer. She spoke out on pay parity, misogyny, sexual harassment, casting couch, sexism from media, and last but the least, nepotism.
In an interview with Barkha Dutt, she talked about how people are wrongly injected with the idea that the audience doesn't like to watch women on-screen, especially beyond a certain age. How it was wrong to give her male co-stars triple her salary even if their brands didn't generate that much at the box office.
Yes, Kangana's background also made her a hero at the time. She was born to a family in a society with son-preference. Her father had mentioned how her birth was like a funeral. "People used to tell me, 'thank god there is a brother after you.' I used to think, 'really?' I am bringing home something," she had talked about son-preference in an interview.
She came to Mumbai against her parents' wishes to live her dreams. She is said to have survived exploitation and intimidation. Mocking and rejections. She was mocked for her English and long curly hair. Aditya Chopra had mentioned that she will reach nowhere in five years. Her eventual success was a big shut up to him and Karan Johar.
When her sister was attacked with acid, Kangana said that she worked very hard, doing multiple projects so that her sister can get the best treatment in India. Rangoli also had inspiring words to say about surviving an acid attack. So when 'Manikarnika' was announced, I thought that she was the perfect choice for the role.
Maybe that's why her fall from grace is disappointing. It hurts in a way too. Everything Kangana said or stood for today had been everything that was against the very section of people who idolized her. At this point, it is certain beyond any doubt that Kangana is anything but a feminist. If anything, I feel she is an anti-feminist.
When Urmila Matondkar expressed her disagreement with Kangana, she responded by referring to her as a "soft-core porn actress". It was her way of disregarding or disrespecting someone who also happens to be an award-winning actress. When Rihanna expressed her concerns about Farmers' protests in India, Kangana put out several tweets slut-shaming her.
She 'conveniently' pulled down Deepika and Katrina with the "naachenwaali" (Dancers, meant in a derogatory way) label when a politician slammed her. Technically, she used the 'hypersexualisation process', which is a commonly used method to silence and shame some, and we have seen that with right-wing trolls, the sexist media, etc. Women are reduced to their bodies and sexuality, because, the notion of honour, purity, and chastity is always attached to women. Kangana herself has been at the receiving end of this. Then, she went to attack the likes of Taapsee Pannu, Swara Bhaskar, Alia Bhatt, Anushka Sharma, and others.
When Deepika put out several posts spreading awareness on mental health and depression, Kangana unleashed a troll attack on her by mocking her as a "depression ka dhandha" (Depression has become a business). When Deepika showed up at the JNU protests before the release of her film 'Chhapaak', this became a tool of sorts for more social media attacks against the actress.
Kangana's attacks on Deepika began since the latter didn't support her films and for criticising the poster of her film 'Mental Hai Kya.'
Similarly, she began trolling Alia Bhatt after she didn't support her film Manikarnika. While Bhatt maintained dignity before the media, Kangana didn't think twice before calling her a "mediocre" actress in an interview with Arnab Goswami. When Alia shared a childhood photo of hers, Kangana conveniently pitted her against Sushant Singh Rajput by calling Bhatt "dumb" and Rajput a "genius". She taunted Taapsee's status as a "B-grade" actress by stating how she has never delivered a solo hit. Unlike Alia, Taapsee did hit back at her.
Last year, after Sushant Singh Rajput's untimely death by suicide, Kangana conveniently grabbed the opportunity to unleash another attack on Bollywood and make it about herself as well. Using Rajput's status as an outsider, Kangana played victim by asking why Bollywood people are not supporting her or her films. Because he died by suicide, when there could have been a clear-cut conversation about mental health issues, Kangana trivialised mental illness with her horrifying argument which was slammed by a professional.
She even blamed Deepika's "sudden" depression on her breakup when Deepika had clearly mentioned in her interviews that it wasn't the case. She was at the peak of her career and had a good relationship. I feel that for Kangana, mental illness is something that is forced on people.
During the Sushant Singh Rajput 'controversy', Kangana also managed to take a dig at caste-based reservation. She eventually called for its removal in an eventual Tweet. As someone who wanted to end conversations on caste by revoking reservation, who claims that modern-day Indians have rejected the caste system, Kangana constantly took pride in her caste as Kshatriya and Rajput.
Calling Farmers Terrorists: The biggest social media flak she faced was when she called protesting farmers terrorists. She put an elderly woman participating in the rally in danger by mistaking her for Bilkis Bano from the Shaheen Bagh protests and Kangana claimed that she was 'available for Rs 100' to protest.
Looking Back At The 'Hrithik-Kangana Controversy'
Kangana's status as a controversial figure began when Hrithik filed a legal notice against her for calling him her "silly ex." At the time, I didn't pay attention to the controversy because it was important that their respective legal defenses worked out in proper judicial proceedings.
Kangana claimed that they were in a relationship and Hrithik was a possessive boyfriend who kept stalking and harassing her. Hrithik, on the other hand, claimed that they were never in a relationship and he was the one who turned down her advances. While Kangana kept attacking him in several interviews including the one 'Aap Ki Adalat' episode, Hrithik maintained a longer graceful silence, till it was too much even for him to take. In his words, his case against her is on.
The only proof Kangana managed to provide from her side was a supposedly photoshopped picture of herself with Hrithik. After all the trolling and gaslighting Kangana had been spilling on social media in the last year, one couldn't help but side with Hrithik.
Actor Adhyayan Suman, when he opened up about the abuse he faced in her hands, said a crucial point. He felt triggered by Hrithik's legal case against her. But, the media and netizens sided with her at the time.
What is striking is that the very section that voiced against Kangana during the Hrithik controversy, is the same section that is supporting her due to her right-wing views.
She is simply batting for a power structure to ensure her own survival. The same power structure provided her with Y+ security while visiting Mumbai over her war-of-words with Sanjay Raut, mind you, she refused to go to Mumbai to record a statement in the Sushant Singh Rajput case, citing the pandemic. That too after all her words "promising" her involvement in the case. Ranaut's words about her cannot be justified in any manner but Kangana had angered many people by comparing Mumbai with PoK over a joke posted by the police.
Kangana's confidence is fuelled by the right-wing support she is getting. And the media is also giving her publicity because she makes headlines every time she puts out a Tweet. The same confidence now drives her to throw more attacks on liberals and distractions from the ongoing pandemic and related repercussions.
Kangana could have been the icon women want to see and follow. That is visible in her choice of films. But, throughout her career, her idea of feminism and empowerment end up being skewed. As a self-proclaimed nationalist, her idea of partisan politics and toxic superficial nationalism only hurts more people. Because people represent the country, the same people buy a ticket to watch her movies.
Personally, I don't expect Kangana to be more responsible or change her troublesome views and judgments. But, the media can prioritise the country by giving them time and space to whoever needs the resources during the crisis and focusing on what authorities can do to help.
It's the summer of 2014 and the world's largest democracy is about to see a dramatic shift of power on a central level.
A highly awaited moment that everyone was eagerly waiting for, some negatively and some positively. The prime minister of India was now declared to be the man who was famous for his competence in addressing the public and being a flag bearer of India's politically right-wing, Narendra Modi.
A man that swore to reverse India's history with politics, which "oh boy, I'm sure he has", is now to be in place of the highest central and political power. The joyous screams of the elite Hindus, as if the saviour himself had come to them, filled the streets whilst some were scared about the divide this is going to create within the diversity of India. Some were scared as if this was the repetition of the 2002 riots in Gujarat with a masquerade of ending corruption.
I would go on and on about critiquing the government if I had to, in fact, I have tried to find sense in the people who still have faith in Modi but I would rather not say anything that will land me in jail and threaten my journalistic freedom. In my opinion, it's up to a person's own conscience that they choose to support a person or vice versa, and I choose not to, when it comes to BJP, its allies and its cabinet.
In fact, India has never seen a larger share of political prisoners speaking against the government before the Modi-Shah duo took over the spaces of media. Sad to say the least, poets, activists, journalists, political leaders and visionaries are seen as a threat to the whole nation if they dare talk back to the government, further on, jailed.
Kafeel Khan, a doctor from Uttar Pradesh, was jailed when he dared to speak against the questionable Citizenship Amendment Act. His crime? Merely exercising his duty as a citizen and a contributor to his economy by using his democratic right of free speech and to protest. Reminds you of the 1977 elections, doesn't it? With the rise of Sanjay Gandhi's inhumane ways to torture young men by forceful sterilisation and the aftermath of the Emergency.
The saddest part however is that India is once again in an undeclared state of emergency.
Where governments have tried to address, even if they failed in the implementation to actually listen to minorities, or even taken the initiative to, Modi's IT cell says that it doesn't work for "minority appeasement". If the reverse of minority appeasement is the violation of human rights against the oppressed, then I'd any day choose a rather corrupt government than that. It's highly utopian for both to be simultaneously eradicated but when your government takes lives instead of money, you're destroying the lives of those who make up this "democracy".
With cases that will send chills to your spine like Hathras, I insist that you do not turn a blind eye to the visible casteism in cases like these. The ones that became prominent with the rise of the saviour of Hindus, upper-caste men who want to dominate over the country's population, making India a Hindu alternative to countries that are religiously affiliated.
Coming back to what I feel changed the whole narrative of critiquing the government to hating the country is the sudden decrease in tolerance among communities and the inversely proportional rise of 'so-called nationalism', a feeling that is as Indian as, let's say, Lord Mountbatten.
Stepping aside from the obvious sarcasm, the feeling of nationalism has driven people in Europe's contemporary history to unite against the imposition of foreign authoritarianism but in India, all it has led to, is lynching in the name of religious gate-keeping, communal violence and the obligation to love the government, irrespective of what it does, because the footlickers of the foot that steps on the burning corpses across the nation, with no dignity whatsoever, insist that being anti-government is equal to being anti-'national'.
Now excuse me, a forthcoming voter of this country, before I get slapped with a UAPA while the capitalism-driven 'saviour of our country' approves the central vista project and international media calls him a 'narcissist leader'. Rest as John Maynard Keynes said, "Capitalism is the astounding belief that the wickedest of men will do the wickedest of things for the greatest good of everyone."
In June 2010, Minister of State for Labour and Employment, Harish Rawat, declared the concerns of domestic workers to be of national priority. Later in the interview, he confirmed that the number of domestic workers in India could not be quantified because the term "domestic worker" lacked a legal definition.
According to present data estimates, the total number of domestic workers in India is approximately 4 million — however, these statistics are unreliable and conservative estimates at best. The Wire reported that media reports put the figure at around 90 million. This surprising chasm between the two data sets effectively places a giant question mark on the reliability of the aforementioned government numbers.
Domestic workers, most of whom are women, populate nearly every middle-class urban household and yet are invisibilised through lackadaisical policy and legal frameworks. However, it is the middle-class household where class antagonism manifests itself sharply. Not only are domestic workers paid minimum wages and denied dignity, but several of them are subjected to sexual assault, exploitation, humiliation and trafficking at the hands of their employers.
Since they are hired to do "dirty work" like cleaning toilets and washing dishes, they are deemed to be "unclean" and "filthy". Such attitudes are informed by casteist motivations which are deep-seated in the urban middle class — for whom offering a glass of water or stale food to their "servant" counts as a lavish display of their progressive credentials.
It is common to see domestic workers leaving comfortable 3 BHK flats, where they work, with heaps of tattered clothes and discards which are handed over to them by their employers as charitable donations.
The upper caste politics of segregation continues to the toilet. Ironically, domestic workers are barred from using toilets they clean every day. In high rises, they are asked to use the common toilet, which is usually in the basement or the ground floor. On the other hand, many have to either learn to "hold it in" or resort to peeing in the parking lot.
The non-usage of the employer's toilet is part of an unspoken yet non-negotiable contract. Fearing anger and humiliation, domestic workers remain silent and employers turn a blind eye. "Servants" who have to, unfortunately, train themselves to resist the urge to pee often develop urinary tract infection. Reports suggest that almost all maids complain of having suffered from urinary tract infection.
Meanwhile, the option of peeing in public toilets is no better because most public toilets are not maintained and are highly unsanitary, presenting the scope of developing a urinary tract infection. Open defecation, as well, involves significant safety and health risks.
Most domestic servants are forced to live in congested chawls and slums due to their meagre income. Individuals in residential settings like these are invariably dependent on government-funded community toilets — a majority of which are in a dismal state. This is a concern that Right to Pee activists continue to fight for in Mumbai, Maharashtra.
Right to Pee activist Supriya Sonar says that many community toilets across the city are not equipped with electricity or doors. Because they are unhygienic, the women who are then forced to defecate in the open end up being raped, robbed and harassed — ugly truths that never reach the police's earshot.
Deprived of necessities even more fundamental than clothing, domestic workers' lack of toilet access does not transform into public health concerns because the maid's body is deemed less valuable than the employer's.
The politics behind urinary tract infections and access to toilet and hygiene is so complicated that each layer reveals systemic inequities that have remained unresolved. The only way forward is to unmask casteist and feudal ways of living hidden under the guise of cosmopolitanism.
By Nishant Rathi (Founder and CEO of NeoSOFT Technologies)
With no signs of the COVID-19 crisis abating, students and parents are bracing up for another summer spent in the confines of their homes. When in previous summer we were still hoping for things to get normal in another month or so, this time around we are better prepared. While vaccines might be circulating in the market, they still cannot be administered to children. Naturally, with going outdoors being out of the picture, the question that most parents have is how to engage their kids in the upcoming summer.
We have witnessed businesses and operations go online– and summer camps are not any different. There are plenty of virtual summer camps and a myriad of online courses and crash courses for youngsters that teach them new and valuable skills. The importance of being digitally sound need not be reiterated. Virtual summer tech camps are an excellent medium to encourage young people to pick up valuable skills that are sure to come in handy in the future. Here are a few courses that you can consider to get your child interested in: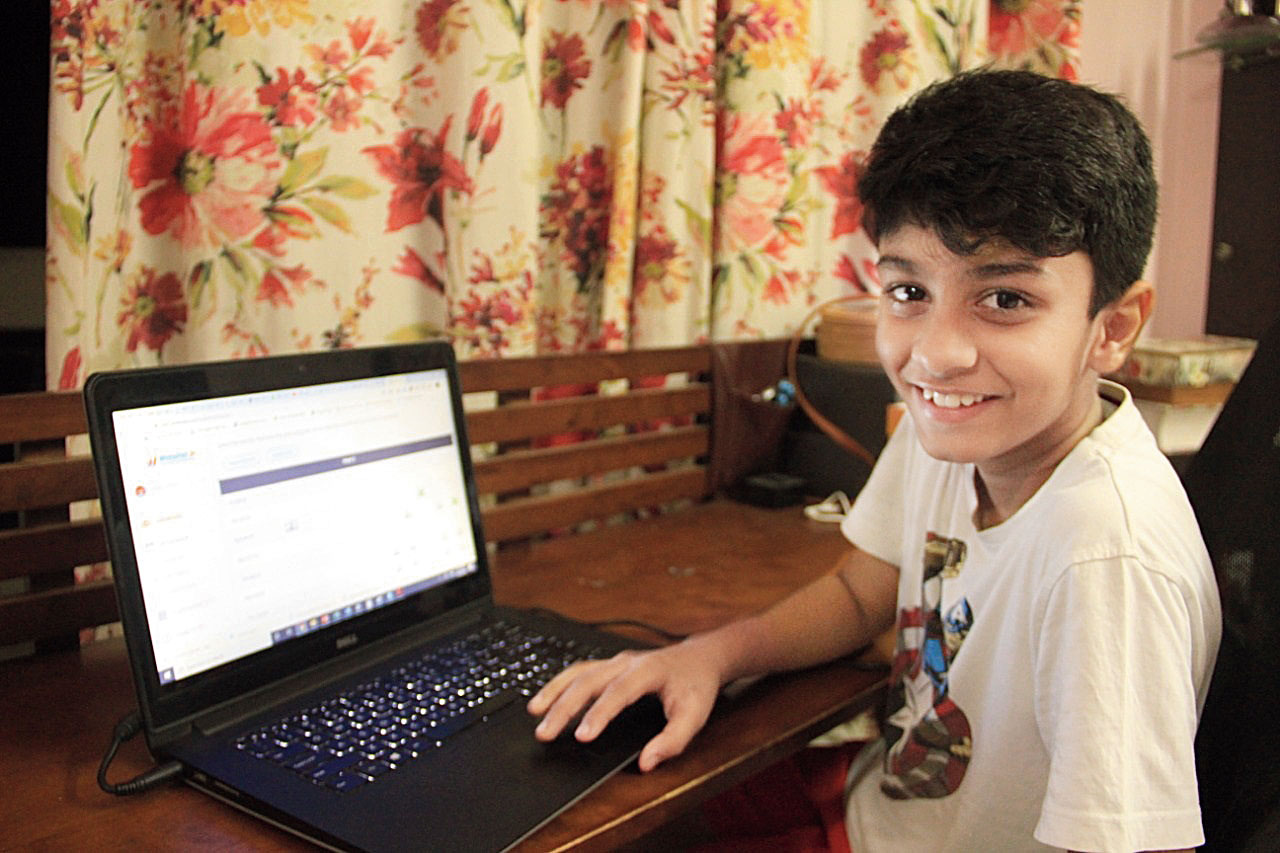 Coding/Programming
Coding is, without a doubt, the most in-demand skill that is going to be highly sought-for in the upcoming years. With conventionally non-technical sectors joining the digital revolution, coding is not going to be a skill merely desired in IT professionals.
Today, there are many tools out there designed explicitly for youngsters to easily grasp the basics of coding. Depending on their age and knowledge level, they can take their skills and learn programming with various programming languages such as BASIC, Blockly, Scratch, HTML, Java, Python, and a lot more. They can take another step ahead and pick up web development if that is where their passion lies. The possibilities are endless enough to keep them busy all through the summer.
App Building
Apps are popular and much loved. If you want to get something done– anything at all– chances are that there is an app out there waiting to help you. They are yet another way to get young people excited and started with coding and programming in a fun and interactive environment. With an app development course, children learn to design, build, and develop their own unique app. This activity, experts have shown, develop their confidence, procedural thinking, and communication skills.
Ethical Hacking, Machine Learning, and AI
While these terms sound intimidating and absolutely nothing like something kids can master, in reality, that is far from the truth. With issues like digital security and cyber safety being serious concerns, especially for children, getting them interested in ethical hacking might be a good idea.
With numerous tools out there– such as the Microsoft Explanimators video series, Experiments with Google, and Scratch, to name a few, kids can learn machine learning models which they apply to play games or complete interactive projects. These activities are designed to instil in them the basic principles and nuances of machine learning and artificial intelligence in a completely easy and non-intimidating way.
Robotics
This one is a no-brainer. Kids love toys, and things that move and can be controlled. Just like with hacking, machine learning, and AI, if presented in an engaging and entertaining way, this is a perfect course for kids to get started with and interested in electronics and mechanics.
A robotics course boosts your child's programming, design thinking, and logical and analytical skills as they learn, experiment and play. At the end of the day, they get their very own robot created and controlled by them.
Digital illustration, Animation, and Game Design
Digital does not mean being limited to coding and programming. If your kids are creatively inclined, it might be worth considering giving their artistic side a new edge by supplementing it with technology. The scope of digital art is endless– especially in a world that values quality customer experience and good visuals.
With tools like Adobe Photoshop and Adobe Illustrator, your children can expand their horizons drastically. To make drawing more fun, you can encourage them to learn to animate their art and create small snips or short stories, if that is what they are inclined towards. Teenagers can spend the summer learning to create their very own video game avatar, and even the entire game itself. The possibilities are limited only by their imagination.
Graphic Design and Digital Photography
Drawing and animation are not the only avenue for artistic kids. With most of our digital communication occurring via eye-catching banners and graphics across social media and screens, the importance of a good post goes without explaining. Encourage your children to use that smartphone creatively. Encourage them to learn the art of photography, editing them digitally and turning them into a great poster or merging two pictures to create a piece of digital art.
Digital Marketing
This is a fairly easy skill to pick up out of all the ones mentioned above. However, it is not a skill to be underestimated. Your kids stand to learn the basics of social media visibility using Search Engine Optimisation (SEO) and Search Engine Marketing (SEM). With a digital marketing course, they will learn the importance of good writing and communication, eye-catching creative photos and illustrations, user experience and expectations, handling a blog or webpage and much more.
In conclusion, we all know that being cooped up indoors, our kids are going to resort to digital screens to pass time. Investing their time in a virtual course is a good way to turn a considerable amount of their screen time productive.
Kalpana Mandal, 35, was taken out of the school system when she was in class VI. Her parents could no longer afford her education, and so, like thousands of girls across the country, she was relegated to the domestic space.
Although mandatory till the age of 14, formal education is still inaccessible to a lot of people. Speaking from her own experience, Kalpana asserts that although the government does help children till class IX, a lack of aid beyond it compels students to drop out or seek alternative financing methods. Her brother, whose education their parents could afford till class VIII, worked as a labourer during the day and studied at night to complete his education all the way through college.
For girls, however, this route may also remain closed. Kalpana was married at 16, and she is now a domestic worker in Kolkata. Her story mirrors the fate of many such girls who are unable to continue their schooling because of socio-economic constraints.
She says, "The support is not there when we need it the most…we can still somehow manage for the lower classes, but it gets more difficult later. After class IX, it is like we go backwards." Even though formal education has remained out of her reach, Kalpana has managed to educate herself for a functional living. She keeps up with the news, is able to read a Bengali newspaper, and can understand bits of English.
This kind of informal education is very prevalent among women who did not complete school. It is a model of empowerment and independence that allows them to manage their own lives. Indeed, for women who are pulled out of the school system, informal or "street smart" education becomes almost necessary, a tool of survival that enables them to practice their autonomy.
Kalpana has been estranged from her husband for several years now, but the knowledge she garnered outside the classroom has kept her on her feet. She can plan her finances, sustain her family, and remain self-sufficient. Knowing how to work her way around the world has given her a choice to live the way she wants to, without depending on anyone else.
Informal education also produces more direct, immediate results. While formal education is a process that needs to be sustained for several years before yielding tangible impacts to one's quality of life, 'street-smarts' allow one to experience benefits quickly. To women who are unable to continue their studies, the skills and awareness they gain through the informal realm help them navigate their lives.
For instance, Kalpana did not know how to open a bank account or save money till a few years ago. Now, she administers her finances through her bank and is well educated about why it is more beneficial and what she stands to gain from it.
However, acquiring this knowledge is not structured and comes largely from a place of experience and observation. Opening a bank account is not something that Kalpana was taught or told to do; it was something that she knew to do because of her experiences working in different places and understanding how the world around her was functioning.
"I went to five different places and saw five different things," says Kalpana, "By listening to what others were doing and observing what was happening around me, I decided what was best for me and what would benefit me the most."
She attributes much of this to her sheer desire to make a better future for her daughter. Her daughter is now 11, the same age as she was when she dropped out of school. Her life's purpose now has become to ensure that her daughter is educated and does not have to face the same difficulties as her. One of the key differences that she sees between her childhood and her daughters is that her daughter has people beside her.
To Kalpana, while financial backing is very important and necessary, moral and, community encouragement is equally essential. She says that many girls give up on their education because there are not enough people beside her to tell her that they can do it, despite the circumstances.
She reiterates, over and over again, how important that aspiration to get educated is and how that aspiration is often squashed without a holistic support system. She says of her daughter, "I am there. My brother is there. My family is there. We are here to be there for her and all her dreams."
The auspicious day of 7th May marks the birth anniversary of gurudev Rabindranath Tagore every year. This time, it is going to be the 160th one. He was the first Asian and Indian to win the Nobel Prize for Literature, having written all his masterpieces in his mother tongue Bangla, and translating them into English himself. We all remember this great artist as a symbol of national pride and a representative of Indian culture, but we tend to forget the unfortunate current scenario, intentionally or otherwise.
Considering the present situation is the need of the hour. On focusing our attention towards the hard reality, we find the condition of Indian literature abysmal, if not pathetic. We lack the different genres in our literature which is exactly the opposite of what is evident in Western literature. Not only Western, but different languages are producing significant amount of international standard novels in the Eastern Asia as well. However, unfavoured by fortune, we have not been able to win a single International Booker Prize till date.
Searching the best contemporary authors of our country on any search engine would only end up making us read the names of English authors of Indian origin. While three Indians born and bred in our country have won the English Man Booker Prize, there are only three authors from our country who have just been nominated for the International Booker Prize, and only two of them for the India language category.
The factors causing this continuous fiasco of our authors and languages are manifold. The reason behind this being that the majority of them lack any promotion of art in our still orthodox society, and the lack of training that Indian authors have to live without. Western authors like Dan Brown have been trained formally in creative writing and are earning good wealth through their work. In India, no such facility is provided to budding authors, nor is authorship considered a sustainable profession.
Moreover, the most sophisticated authors as well as readers are inclined towards the English language. The dominance of the English language can be seen if we check the names of the most successful authors of our country and the languages in which they write. English has the cream of our author-crowd, and is another factor behind the degradation of our languages.
Such a situation can only be altered if the government makes significant expiations in our education system, focusing more on the study of Indian languages and instilling a sense of pride in our culture. Financial assistance should be given to the upcoming writers and poets so that they can practice their art without any monetary burden. However, these are merely policy changes. The real onus is on society itself to leave this mental slavery of the colonial mindset and move forward towards embracing our own culture and languages. As has been rightly written by Rabindranath Tagore, "Jodi tor daak shune keu na aashe, tobe ekla cholo re" (If nobody answers your calls, then you walk alone.)
Language is the base of any culture. We must protect our roots to eventually protect the tree under which we live.
This article was originally published here.
In May 1886, Chicago saw a watershed moment for labour rights worldwide with the Haymarket protests. The aim of the strike by workers and labour rights activists was to legislate an 8-hour working day. To commemorate these protests, 1 May is now celebrated as International Labour Day.
Thus, it is ironic that the last two May Days have seen the plight of workers increase in India due to Covid-19 and the government's mismanagement of the situation. What is indicative of the government's contempt for workers is the attempt to increase the working day from 8 to 12 hours after the first wave of the Covid-19 pandemic. Although the government was criticised and failed in its attempt to increase the hours in a workday, many states have gone on to suspend major labour laws in the aftermath.
Effectively, workers' rights have taken a hit in the country over the last year. More significantly, due to the unplanned lockdowns, labourers and migrant workers lost their lives and livelihood. Instead of a social security net, the poor and marginalised in our country are now on a tightrope.
The government had no data on how many migrant workers had lost their jobs or had died due to the effects of the nationwide lockdown. It did not have any data on migrant labourers in general, and thus, the free ration, monetary support and welfare schemes aimed at the poor hardly reached the vast migrant workforce.
The Atma Nirbhar Bharat Abhiyan was aimed at providing free ration to an estimated eight crore migrant workers. By August 2020, only one-third of them had received the benefits of the scheme. The Centre justified this by claiming that the eight crore figure was a "liberal estimate".
A study by Azim Premji University (APU) estimates that almost 81% of migrants lost employment in the lockdown and about 31% of migrant workers reported not being able to access rations.
After the first nationwide lockdown was imposed in March 2020, Stranded Workers Action Network (SWAN) received hundreds of calls from migrant groups. From the data they gathered, they estimated that 96% had not received rations from the government and 70% had not got cooked food. Till 13 April, 2020, 44% of the calls they received were from people desperate for food or cash.
Maharashtra accounted for most of the workers in the data and less than 1% had received any ration from the government. They estimate that 3 weeks into the lockdown, only 4% of migrant workers had received any ration.
About 10 crore Indians lost jobs during the nationwide April-May 2020 lockdown. Even by the end of 2020, about 1.5 crore workers remained out of work. Similar trends are being seen this year as well. Localised lockdowns have resulted in 75 lakh jobs being lost in April this year.
A recent SWAN study estimates that 81% of workers stated that work had stopped due to localised lockdowns and restrictions. Only 18% received any money from their employers after work had stopped.
Most migrants have decided to cut their losses and go back home again. They fear a crisis similar to last year is imminent. Although state governments are assuring that the current situation will only last a couple of weeks, migrant workers have not forgotten the almost identical statements made last year. In April alone, more than 80,000 migrant workers have returned to Agra.
The APU study also estimates that the first wave of Covid-19 pushed almost 23 crore Indians into poverty. This means that the number of people who lie below the poverty threshold has increased by 23 crores. They estimate that in April and May of 2020, the poorest 20% lost their entire incomes.
The study used a ₹375 daily wage as the threshold to get to the estimate. It should be noted that even though ₹375 is not the most conservative figure, using the recommendations of the 7th Pay Commission, the Delhi government fixed the daily wage of unskilled labourers at ₹598. The living wage in India is estimated to be between ₹15,000 to ₹20,000. Trade unions also have for long demanded ₹600 a day be set as the floor wage.
SWAN has recommended that the Centre provide ₹7,000 wage compensation to all priority households and migrant workers. According to their survey, over 70% of workers need ration or cash support immediately.
The PM has urged states to use lockdowns as a last measure even though the country has witnessed an average caseload of almost four lakhs in the last 7 days. He fears it will impact economic activity. He would rather see workers go back to unsafe environments to work than provide relief to them.
The numbers clearly indicate that the government has failed to protect the most vulnerable communities in the country. With the second wave, the number of people below the poverty threshold is only going to increase. Scientists also warn that a third wave is likely to hit India. The poor and marginalised have been affected disproportionately by the government's policies as well as the Covid-19 virus.
Currently, the country has been gripped by a shortage of oxygen, hospital beds and other medical supplies and is seeing the worst daily death tolls recorded due to the virus. Simultaneously, migrant workers are forced to go back home at a time when the virus is at its deadliest. Thus, policies like Universal Basic Income (UBI), Universal Healthcare, Public Housing and Food Security are important to help those who have lost everything in this pandemic.
It's one thing to be blind to everything one does because we choose to tell ourselves that it doesn't really matter as long as it doesn't affect us. This is what the people in my country chose to tell themselves about their beloved Prime Minister and his ministers.
Narendra Modi's decision to go ahead with Central Vista is completely unnecessary.
If you believe that this is about the incompetency the country has faced under the global pandemic of Covid-19, then this isn't anything about that, because that's a stated fact that isn't up for an argument. What I write here is everything I wish to say directly to the face of my so-called Prime Minister.
You have done every possible thing to destroy the place I call my country, and somehow nobody has held you accountable because the first thing you did after coming into power is bought the very thing that would hold you accountable: the media. Somehow, whatever happened thereon was expected of you because in the ground reality I live in, I believe the legislature is only for the people on paper and not in ground reality which is why I did expect a lot of things.
The bending of rules, situations, and a lot more to keep your vote bank on the higher end, the buy-offs of people, media, and the narrative was expected. What I never thought of was how you'd walk into my home in the gravest of times, in the weakest of moments, and choose to demolish every inch of it.
The Central Vista Project
This is nothing other than an ego massage that the government chooses to give themselves because they believe that they've earned it and somehow, the 'bhakts' have made them believe nothing less than that. It has nothing to do with the depleting state of the government buildings because it has been in the same place, the same state with the appropriate repairs and renovations ever since I have lived. You choosing to hide behind this baseless statement of dilapidated buildings just another scam, just like you have been all along.
This somehow feels like a personal violation because it feels like we didn't elect a government to govern in the best interests of the people but rather we elected to be overruled and dictated into a world we do not even want.
I do not want my childhood memories to be tormented under your JCB machines. I do not want to be a show-off on how we look on the outside because amidst this pandemic, you and I both realized where the focus should've been all along and it's definitely not about building ₹13,500 crores (approx.) worth of a project which is going to be of no good to the general public.
Being a Delhite all my life, you are not only walking over every little childhood memory I've ever had of our dearest India Gate, but you rather chose to snatch off the very identity of Delhi because being from a journalistic background, I know for a fact that every representative image of Delhi, started and ended from the shot of this beloved space. It is what we have always identified within our minds when we referred to Delhi.
Even if we put my personal love for this place aside, you chose to kill every ounce of the cultural heritage of this place when you thought that it'd be okay to bring down lamps and chains from the British era of our struggle because it not only signifies about what happened in the past but also about what the country overcame together under the unity of their survival. Something you do not really believe in because, for you, it has always been a spectator's glass of religion, caste, class, and creed that blinded your vision which is why you thought this was the essential service we needed over everything. This is somehow more important than unloading and transporting the cargo required to help this pandemic for the betterment of the country in the global crisis, so I again see where your priorities really settle.
What Are We Losing?
You are choosing to relocate and rebuild the National Museum and the Indira Gandhi National Centre for the Arts because somehow it causes a hindrance to your dream-like fantasy of this project but somehow, as the current generation of this country, I've always had a problem with change and somehow, this isn't even a change for the better, but rather for the worst.
4,642 trees are living and breathing under this Vista project and so far, as per the Forest Department, none of them has been uprooted but they also state how the government has proposed compensation to this environmental hazard with 30,547 trees to be transplanted outside the area without mentioning of a specific location as per Financial Express, and we all know how good the government is when it comes to keeping promises.
So somehow, this isn't about how the entire project is not the essential service for the hour, but rather about how it is not needed at all, because you are building it over the aching hearts of Delhi and if this image isn't breaking your heart, you do not deserve to sit on the chair that you think you'll rule until the end of time.
देश में पिछले 24  घंटों में अब तक के सर्वाधिक 4,12262 कोरोना के नए मामले सामने आए और 3980 लोगों की मौत हुई है। यह महामारी पूरे देश में तेज़ी से फैल रही है और अनेक राज्यों में कोरोना संक्रमण मरीज़ों की संख्या दिन-प्रतिदिन भी तेज़ी से बढ रही है। सरकार और विश्व स्वास्थ संगठन का कहना है कि, इस महामारी को हम अपने घरों में रहकर, एक-दूसरे से सोशल डिस्टेंसिंग रखकर जिसमें दो गज की दूरी से रहकर हराया जा सकता है।
इसके बावजूद आपको किसी ज़रूरी काम की ज़रूरत हो, तो तभी घर से बाहर निकलना उचित है, बाहर निकलने पर हम सब को अपने स्वास्थ्य का ख्याल रखना बहुत ज़रूरी है। जब भी हम किसी काम के लिए बाहर निकलते है, तब हम सबको अपने मुंह पर डबल लेयर का मास्क लगाना चाहिए, अपने हाथो को बार-बार सैनिटाइज़र से सैनिटाइज़ करना ज़रूरी है, पर इस महामारी में हमें मास्क सीमित समय के लिए ही उपयोग करना चाहिए, क्योंकि लगातार एक लम्बे समय तक मास्क पहनने की वजह से हमें इससे होने वाले परेशानियों के अनेक मामले देखने को मिल रहे हैं।
यदि आप मास्क को एक लंबे समय तक पहनते हैं, तो आपको आपके रक्त में ऑक्सीजन की कमी का सामना करना पड सकता है। इसके बावजूद आपके मस्तिष्को को ऑक्सीजन की पूर्ति कम मिलेगी, इसके कारण आप कमजोर महसूस करने लगेंगे। यदि आप मास्क एक बहुत लंबे समय के लिए पहनते हैं, तो यह आपको मृत्यु तक भी ले जा सकता है।
इसके लिए क्या सलाह है?
जब भी आप अकेले हो, तो अपने मास्क को मुंह से हटा दें।
इसे आप घर, खेती, ऑफिस में अकेले हो, तो मास्क का इस्तेमाल ना करें।
मास्क का केवल उपयोग भीड-भाड़ वाली सार्वजनिक जगहों पर करें।
एक या अधिक व्यक्तियों के साथ निकट संपर्क में हो, तब आपको मास्क लगाना ज़रूरी है।
अपने आप को सबसे अधिक बार अलग करते हुए मास्क का उपयोग कम करें।
AC का इस्तेमाल कम से कम करें।
कैसे सुरक्षित रहा जा सकता है?
अस्पतालों के आईसोलेशन में जो दवाएं ली जाती हैं, इसका उपयोग करने से आप सुरक्षित रह सकते हैं।
विटामिन सी- 1000
विटामिन ई ( ई )
नींद में उठकर 10 से 11 बजे तक 15 – 20 मिनट धूप में बैठें
हम जब आराम करते हैं, तो कम से कम 7 – 8 घंटे सोना ज़रूरी है।
हमे रोजाना 2.5 लीटर पानी पीते रहना ज़रूरी है।
हमे ठंडा नहीं बल्कि, हर दिन सुबह-शाम को गरमा-गर्म ताज़ा भोजन करना ज़रूरी है।
यह सब हम अस्पतालों में मरीज़ों की प्रतिरक्षा प्रणाली को मजबूत करने के लिए करते हैं, तो ध्यान दें कि कोरोनावायरस का पीएच 5.5 से 8.5 तक भिन्न होता है। इसलिए इस वायरस को खत्म करने के लिए हमें बस इतना करना है कि वायरस की अम्लता के स्तर से अधिक क्षारीय खाद्य पदार्थों का सेवन करें। जैसे कि-
हरा नींबू – 9.9 पीएच
पीला नींबू – 8.2 पीएच
एवोकैडो – 15.6 पीएच
लहसुन – 13.2 पीएच
आम – 8.7 पीएच
किनू – 8.5 पीएच
अनानास – 12.7 पीएच
वाटरकेस – 22.7 पीएच
संतरे – 9.5 पीएच
कैसे पता चलेगा कि आप कोरोना वायरस से संक्रमित हैं?
सिर दर्द
गला सूखना
गीली सर्दी और सूखी खांसी होना
शरीर का उच्च तापमान बढना
सांस लेने में तकलीफ होना
गंध की कमी होना
यदि आप प्रतिदिन गर्म पानी के साथ नींबू लेते हैं, तो यह वायरस को फेफडों तक पहुंचने से पहले खत्म कर देता है।
इस जानकारी को खुद तक ना रखें। इसे अपने सभी परिवार और दोस्तों को प्रदान करें। हम आपके अच्छे स्वास्थ्य और लंबी उम्र की कामना करते है। घर रहें, स्वस्थ रहें, सुरक्षित रहे और सतर्क रहें।
आपके पास किसी भी समय अपने बैंक के खाते से संपूर्ण धनराशि निकालने का अधिकार है और आप अपने मूल बचत खाते में शून्य शेष राशि बनाए भी रख सकते हैं।
आमतौर पर, बचत बैंक खाते के लिए आपको एक निश्चित संतुलन बनाए रखने की आवश्यकता होती है। यदि आपका बैलेंस इस सीमा से कम हो जाता है, तो आपका बैंक आपसे शुल्क लेता है। यह या तो एक मासिक या त्रैमासिक न्यूनतम शेष हो सकता है जिसे आपको बनाए रखने की आवश्यकता है। शुल्क बैंक के मानदंडों के आधार पर एक निश्चित राशि, कमी का प्रतिशत या दोनों हो सकते हैं।
यदि आप निजी क्षेत्र के शीर्ष बैंकों में से एक में बचत खाता रखते हैं, तो न्यूनतम शेष राशि 5,000 रुपये से 10,000 रुपये है। इस महामारी में, यह उन ग्राहकों के लिए बचत खातों में न्यूनतम संतुलन बनाए रखने की चुनौती बन जाता है, जो वेतन या नौकरी के नुकसान में कटौती का सामना करते हैं।
ऐसी स्थिति में, एक शून्य शेष बचत खाता होना एक आदर्श विकल्प है, क्योंकि इसमें न्यूनतम शेष राशि की आवश्यकता नहीं है। आपके पास किसी भी समय संपूर्ण धनराशि निकालने का अधिकार है और आप इस मूल बचत खाते में शून्य शेष राशि बनाए भी रख सकते हैं। खाते में शून्य बैलेंस बनाए रखने के लिए बैंक ने आपसे शुल्क नहीं लिया आईसीआईसीआई बैंक, एचडीएफसी बैंक, भारतीय स्टेट बैंक (एसबीआई), बंधन बैंक, फेडरल बैंक, कोटक महिंद्रा बैंक, आईडीएफसी फर्स्ट बैंक कुछ ऐसी कंपनियां हैं, जो अपने ग्राहकों के लिए इस तरह का खाता पेश करती हैं।
शून्य न्यूनतम शेष राशि के साथ एक मूल बचत खाता कैसे खोलें?
किसी भी सरकारी या निजी बैंक में बचत खाता खोलने के लिए, आपको 18 वर्ष की आयु से ऊपर का भारतीय निवासी होना चाहिए। महत्वपूर्ण बात यह है कि आपका उसी बैंक के साथ कोई अन्य बचत खाता नहीं होना चाहिए। उदाहरण के लिए, यदि आप एसबीआई के साथ एक नियमित बचत बैंक खाता रखते हैं, तो मूल बचत बैंक जमा खाता खोलने के 30 दिनों के भीतर इसे बंद कर देना चाहिए। कुछ बैंक आपको नियमित बचत बैंक खाते को बंद करने पर जोर दे सकते हैं और उसके बाद ही इस मूल बचत खाते के लिए शून्य न्यूनतम शेष लाभ के लिए आवेदन कर सकते हैं।
आईसीआईसीआई बैंक और कोटक महिंद्रा बैंक, दूसरों के बीच, आप अपनी वेबसाइट और मोबाइल एप्लिकेशन से शून्य न्यूनतम शेष के साथ मूल बचत खाता खोलने की अनुमति देते हैं। आपको खाता खोलते समय KYC की प्रक्रिया को पूरा करने के लिए ऑनलाइन आवेदन पत्र में आवश्यक विवरण भरने और पैन विवरण, आधार या ड्राइविंग लाइसेंस नंबर जमा करने की आवश्यकता है।
वैकल्पिक रूप से, आप खाता खोलने के लिए आवश्यक दस्तावेजों के साथ निकटतम बैंक शाखा का दौरा कर सकते हैं।
क्या मैं मूल बचत खाता संयुक्त रूप से खोल सकता हूं?
हां, आप अपना मूल बचत खाता संयुक्त रूप से खोल सकते हैं और अपने खाते के लिए एक नामित व्यक्ति को नियुक्त कर सकते हैं।
एक बुनियादी बचत खाते में लेनदेन की सीमाएं क्या हैं?
विभिन्न बैंकों की कुछ प्रमुख लेनदेन सीमाएं इस प्रकार हैं। सबसे पहले, एक वित्तीय वर्ष में सभी क्रेडिट का कुल योग 1 लाख रुपये से अधिक नहीं होना चाहिए। यदि लेनदेन सीमा से अधिक है, तो उस वित्तीय वर्ष के अंत तक आपके खाते में कोई और क्रेडिट लेनदेन की अनुमति नहीं होगी। दूसरा, किसी भी समय शेष राशि 50,000 रुपये से अधिक नहीं होनी चाहिए, शेष राशि 50,000 रुपये से कम होने तक किसी भी अन्य क्रेडिट लेनदेन की अनुमति नहीं होगी। तीसरा, आपके खाते में कुल निकासी और स्थानांतरण एक महीने में 10,000 रुपये से अधिक नहीं होना चाहिए।
यह खाता खोलने पर बैंक आपको क्या सुविधा देता है?
एक बुनियादी बचत खाता खोलते समय, बैंक एक बुनियादी RuPay एटीएम-सह-डेबिट कार्ड जारी करते हैं। इस कार्ड के लिए कोई वार्षिक रखरखाव शुल्क नहीं है। इसके अलावा, आपको नेट बैंकिंग और मोबाइल बैंकिंग की सुविधा मिलती है जिससे आप अपने खाते की शेष राशि की जांच कर सकते हैं और उपयोगिता बिलों का भुगतान कर सकते हैं। कुछ बैंकों द्वारा आपके मूल बचत खाते की पासबुक जारी की जाती है।
इस खाते के साथ चेकबुक जारी नहीं की गई है। निकासी केवल बैंक शाखाओं या एटीएम के माध्यम से फार्म का उपयोग करने की अनुमति है।
क्या निकासी की आवृत्ति के लिए शुल्क और सीमाएं हैं?
हां, यह खाता निकासी पर एक सीमा के साथ आता है। बैंक एक महीने में अधिकतम चार नकद निकासी की अनुमति देते हैं, जिनमें स्वयं बैंक की एटीएम निकासी, बैंक शाखा से काउंटर पर या आधार सक्षम भुगतान प्रणाली (AEPS) आदि शामिल हैं, पांचवें निकासी से आपको शुल्क देना होगा। उदाहरण के लिए, एसबीआई प्रत्येक अतिरिक्त नकद लेनदेन के लिए 15 रुपये जीएसटी और एचडीएफसी बैंक प्रति नकद निकासी लेनदेन पर 150 रुपये जीएसटी शुल्क लेता है।
शून्य बैलेंस बचत खाता खोलते समय आपको कई मापदंडों पर विचार करने की आवश्यकता होती है, जिसमें ब्याज दर, लेनदेन शुल्क, नकद निकासी और जमा सीमाएं शामिल हैं। सुविधाएं और शुल्क बैंक से बैंक में भिन्न होते हैं। यह महत्वपूर्ण है कि आप पिछले तीन से छह महीनों के लिए अपने मासिक नकदी प्रवाह और बहिर्वाह का आकलन करें, अगर वे बैंकों द्वारा निर्धारित सीमा के भीतर हैं, तो शून्य-शेष मूल बचत खाता होना फायदेमंद है।
हालांकि, इस खाते में जमा और निकासी की सीमाएं हैं जिन्हें आपको खाता खोलने से पहले समझना होगा, अन्यथा, आप अतिरिक्त शुल्क का भुगतान करेंगे।
सुला वाइनयार्ड्स ने कोविड-19 की दूसरी लहर से लड़ने के लिए 1 करोड़ रुपये प्रदान किए हैं। पीएम केयर फंड, महाराष्ट्र राज्य आपदा प्रबंधन कोष और कर्नाटक कोरोना रिलीफ फंड में विभिन्न फंडों के माध्यम से सहायता प्रदान की जाएगी।
दान की प्रारूप पीएम केयर के लिए 30 लाख रुपये, महाराष्ट्र राज्य के मुख्यमंत्री राहत कोष के लिए 30 लाख रुपये, कोविड-19 और कर्नाटक के मुख्यमंत्री राहत कोष के लिए 10 लाख रुपये होगी। साथ ही, अगले महीने नासिक और सीएसआर परियोजनाओं में स्थानीय राहत कार्यों के लिए 30 लाख रुपये प्रदान किए जाएंगे।
सुला वाइनयार्ड्स के संस्थापक और सीईओ राजीव सामंत ने इस पर टिप्पणी देते हुए कहा, "देश के ज़िम्मेदार  नागरिकों को कोविड-19 संक्रमण की दूसरी लहर से लड़ने के लिए ज़ल्द से ज़ल्द आगे आने की ज़रूरत है, जो देश को त्रस्त कर रहा है।"
हम तुरंत राहत कार्य में मदद के लिए 1 करोड़ रुपये प्रदान कर रहे हैं। महाराष्ट्र और कर्नाटक, दो राज्य जहां सुला वाइनयार्ड्स चल रहे हैं, वे फंड से लाभान्वित हो सकते हैं। हम उन योद्धाओं का साथ दे रहे हैं, जो इस भयावह छूत बीमारी से लड़ रहे हैं। हम इस लड़ाई में आपके साथ हैं। कोविड -19 की दूसरी लहर को कम करने के लिए कंपनी द्वारा राहत कार्यों हेतु दान एक महत्वपूर्ण कदम है।
2020 में, सुला वाइनयार्ड्स ने पीएम केयर और महाराष्ट्र के मुख्यमंत्री राहत कोष में 20 लाख रुपये का दान दिया था। कंपनी ने देश भर में काम करने वाले कंपनी के कर्मचारियों और उनके परिवारों के बेहतर शारीरिक और मानसिक स्वास्थ्य के लिए 'वी केयर' कार्यक्रम भी शुरू किया है।  इसके साथ ही सभी कर्मचारियों के लिए कोविड -19 निवारक टीका की लागत भी सुला द्वारा दी जाएगी।
देश में कोरोना के मामलों में आई तेज़ी के बीच सरकार के वैज्ञानिक सलाहकार ने एक और चेतावनी जारी की है, उन्‍होंने कहा है कि देश में कोरोना की तीसरी लहर को टाला नहीं जा सकता है। डॉ. के. विजय राघवन ने ब्रीफिंग के दौरान कहा कि कोरोना के नए स्‍ट्रेन का मुकाबला करने के लिए हमें वैक्‍सीन को अपडेट करने की ज़रूरत होगी, इसके साथ ही हमें देशभर में नागरिकों के टीकाकरण कार्यक्रम को गति भी देनी होगी।
कोविड-19 की देश में तीसरी लहर के आने की संभावना
भारत में कोरोना संक्रमण के चलते अस्‍पतालों में मरीजों की भीड़ बढ़ती जा रही है और बड़ी संख्‍या में लोगों को इसके कारण अपनी जान भी गंवानी पड़ रही है। उन्‍होंने कहा, "जिस उच्‍च स्‍तर पर कोरोना वायरस फैल रहा है, उसे देखते हुए फेज-3 (कोरोना लहर का तीसरे चरण) को टाला नहीं जा सकता है। हालांकि, यह अभी स्पष्ट नहीं है कि यह फेज 3 कब आएगा? लेकिन हमें तीसरी लहर को लेकर सचेत रहना होगा, वैक्‍सीन को अपग्रेड किए जाने पर निगरानी रखे जाने की ज़रूरत है।"
उन्‍होंने कहा कि हमने राज्‍य सरकारों को इसके बारे में जानकारी देकर ज़रूरी कदम उठाने को कहा है। यूके वेरिएंट का असर अब कम हो रहा और नए वेरिएंट अपना प्रभाव दिखा रहे हैं। सरकार के अनुसार, महाराष्ट्र, कर्नाटक, केरल और उत्तर प्रदेश समेत 12 राज्यों में एक लाख से अधिक कोरोना वायरस के मरीज उपचाराधीन हैं। कर्नाटक, केरल, तमिलनाडु, पश्चिम बंगाल, राजस्थान और बिहार उन राज्यों में शामिल हैं, जहां कोरोना के दैनिक मामलों में बढ़ोतरी की प्रवृत्ति दिख रही है।
दिन-प्रतिदिन कोविड मरीजों एवं मौतों की संख्या में हो रही बढ़ोतरी  
सरकार की ओर से दी गई जानकारी के अनुसार, एक मई से, नौ राज्यों में 18-44 आयु समूह के 6.71 लाख लोगों को कोविडरोधी टीका लगाया गया है। प्रधान वैज्ञानिक सलाहकार के. विजय राघवन ने कहा कि देश में  कोरोना की इस तीव्रता की लंबी कोविड लहर का पूर्वानुमान नहीं जताया गया था।
गौरतलब है कि कोरोना की दूसरी लहर में भारत में कोरोना केसों की रफ्तार थम नहीं रही है। पिछले 24 घंटे अब तक सबसे ज़्यादा 3,780 लोगों ने कोरोना वायरस की वजह से अपनी जान गंवाई है। इसके साथ ही भारत में 2,26,188 लोगों की कोरोना की वजह से मौत हो चुकी है। वहीं, इस दौरान 3,82,315 कोविड-19 के नए मामले दर्ज़ किए गए हैं। देश में अभी 3,48,7229 सक्रिय मामले हैं। बता दें, कोरोना वायरस पर काबू पाने के लिए कई राज्यों ने सख्ती बरती हुई है, वहीं कुछ राज्यों ने संपूर्ण लॉकडाउन लगा रखा है।
What a detrimental outcome! It is certainly not a jape of the month but a reality as brought up in a newspaper. Failure in election polls does not compel one to raze the ground. Was his frustration a matter of endurance? Following his distasteful defeat in the Panchayat poll, ex-Pradhan Deepak Kumar Tiwari of the Barabanki district of Uttar Pradesh got the whole length of road ploughed through the JCB machine that he got constructed during his Pradhan ship.
He did it out of his intense resentment and rage. It is defined that anger, also known as wrath or rage, is an intense emotional state involving a strong uncomfortable and non-cooperative response to a perceived provocation, hurt or threat. Some view anger as an emotion that activates the part of the fight or flight response.
Irish-born novelist CS Lewis wrote: "Do not bother too much about your feelings. When they are humble, loving, brave, give thanks for them, when they are conceited, selfish, cowardly, ask to have them altered. In either case, they are not you, but only a thing that happens to you. What matters is your intention and behaviour."
What was earlier a good even road presented a wholly drastically altered landscape after what can be called as an unsuitable notion, which in turn, enraged the villagers. They appeared to have deliberated upon this loss and later agreed to disapprove it. It was reported that they have made a green-eyed complaint to Tehsil authorities concerned about this utter rashness despite the many difficulties presented by the pandemic.
The irate Pradhan remained incredibly weak in his strong will and inclined to his fury. The road was said to have been built in the Ahiran Saraiya village that comes under Rohna Mirpur Gram Panchayat of Barabanki district eight years ago. As he came at third position in the recently concluded Panchayat, he could not tolerate his defeat and the outcome of his frustration caused the 200m-long-road to pull apart according to the villagers.
(पूरा मामला बाराबंकी जिले के रोहना मीरपुर ग्राम पंचायत के अहिरन सरैयां गांव का है, जहां के पूर्व प्रधान पंचायत चुनाव के परिणाम में तीसरे नम्बर पर आए तो बुधवार की शाम जेसीबी लगा कर अपने कार्यकाल में बनाई गई तक़रीबन 200 मीटर सड़क का नामोनिशान मिटा दिया।)
The second wave of Covid-19 has been full of pain and turmoil for Indians. Children, too, aren't eclipsed from the ongoing catastrophe. To add to this, the news circling various platforms is sinister and horrifying. At present, the country is witnessing the petrifying state of the rising cases of Covid-19, and the frightening instances of assault and violence.
With the rising number of deaths due to Covid-19, Twitter and WhatsApp are flooded with citizens sharing details of children who have lost their parent/s to the disease and pleading for them to be adopted. You must have come across such posts yourself. However, you would be shocked to know that such posts appealing for the adoption of children orphaned during Covid-19 are illegal.
Yes, you heard it right. Such posts are illegal under Sections 80 and 81 of the Juvenile Justice (JJ) Act, 2015, which prohibits offering or receiving children outside the process laid down under the Act, and their sale and purchase. Such acts are punishable with three to five years in jail or a fine of Rs 1 lakh.
Suppose you're sharing a post or story requesting people to adopt children whose parents have died due to Covid-19 by specifying their details, you're "offering" children to be adopted outside the process laid down by the JJ Act. In that case, you'll be held liable and prosecuted. If you're on the "receiving" end, which means that you have seen these posts and instead of dialling 1098 and intimating them or any other child welfare committee, you initiate the procedure for adoption of such children, which is not as per the process laid down by the Act, you'll be prosecuted as well.
Chairperson of Delhi Commission for Protection of Child Rights, Anurag Kundu, wrote to Delhi Police Commissioner, flagging such posts as possible cases of trafficking and requesting for a probe in each of these instances. Yes, your intention may not be wrong. Still, you've no idea the kind of heinous crimes you might be letting yourself into and endangering the life of an innocent child. You're indirectly facilitating the process of human trafficking.
Citizens must dial helpline 1098 to pass on information about children in need of care and protection. 1098 is a pan India Child Helpline number. We understand how strenuous the situation is. However, it is always appreciable to help the children the right way in order to ensure their safety and happiness.